Wisconsin Precision Casting Corporation (WPCC) is one of the leading investment casting companies that are using Ultimaker printers in combination with Polymaker filaments. WPCC has been using 3D printing for over 30 plus years. The use of printed patterns for prototype investment castings has become recognized by the industry but is yet used for massive production.PolyCast™, due to its dimension stability, print consistency, ability to polish, and low-ash feature, allowed them to streamline the investment casting process and significantly cut cost. Prior to usingPolyCast™, WPCC used several different methods including other forms of 3D printing, and wax injection to create customized patterns. They turned to Polycast in 2019 along with collaborating with Ultimaker printers.
PolyCast™ is a PVB-based material designed for metal investment casting. It shares a similar formulation with the well-known PolySmooth™ and comes with ash-free technology that enables clean burnout. PolyCast™ leaves an ash residue less than 0.003% after the burnout process operated at 600°C. PolyCast™  is also safe and easy to post-process. It is smoothable with IPA in PolySher™ or similar tools.

Figure(1) Comparison of ash content between with and without Ash-Free™
PolyCast™  is formulated to maintain excellent printability. By simply replacing the wax molding with PolyCast™ 3D printing, one could perform the rest of the investment casting process seamlessly. The nature of 3D printing, however, enables customization and iteration and significantly cuts down both the cost and lead time by eliminating the tooling process. The overall process of investment casting enabled by PolyCast™  is similar to the original process.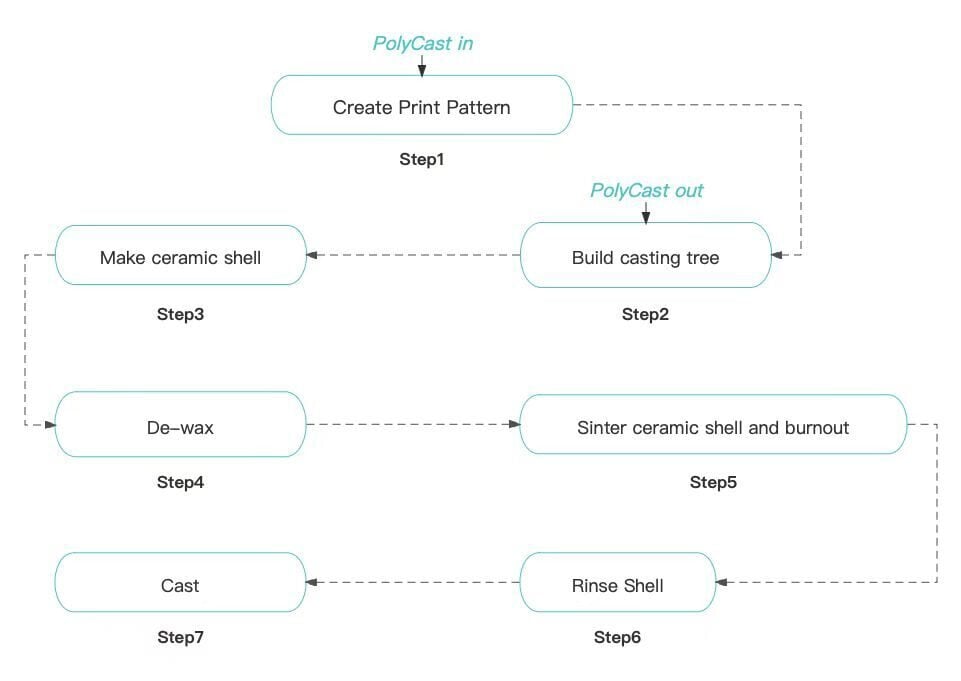 Figure(2) Flow chart of PolyCast™ in industrial investment casting
For example, WPCC found that it cost only $0.696 per cubic inch if PolyCast™  is used. It is less than one-third of the cost of the other pattern fabrication methods. During the testing process, they found that PolyCast™ -enabled process,
Creates precise castings
Is less expensive to print than purchased printed patterns
Is faster to cast than purchased printed patterns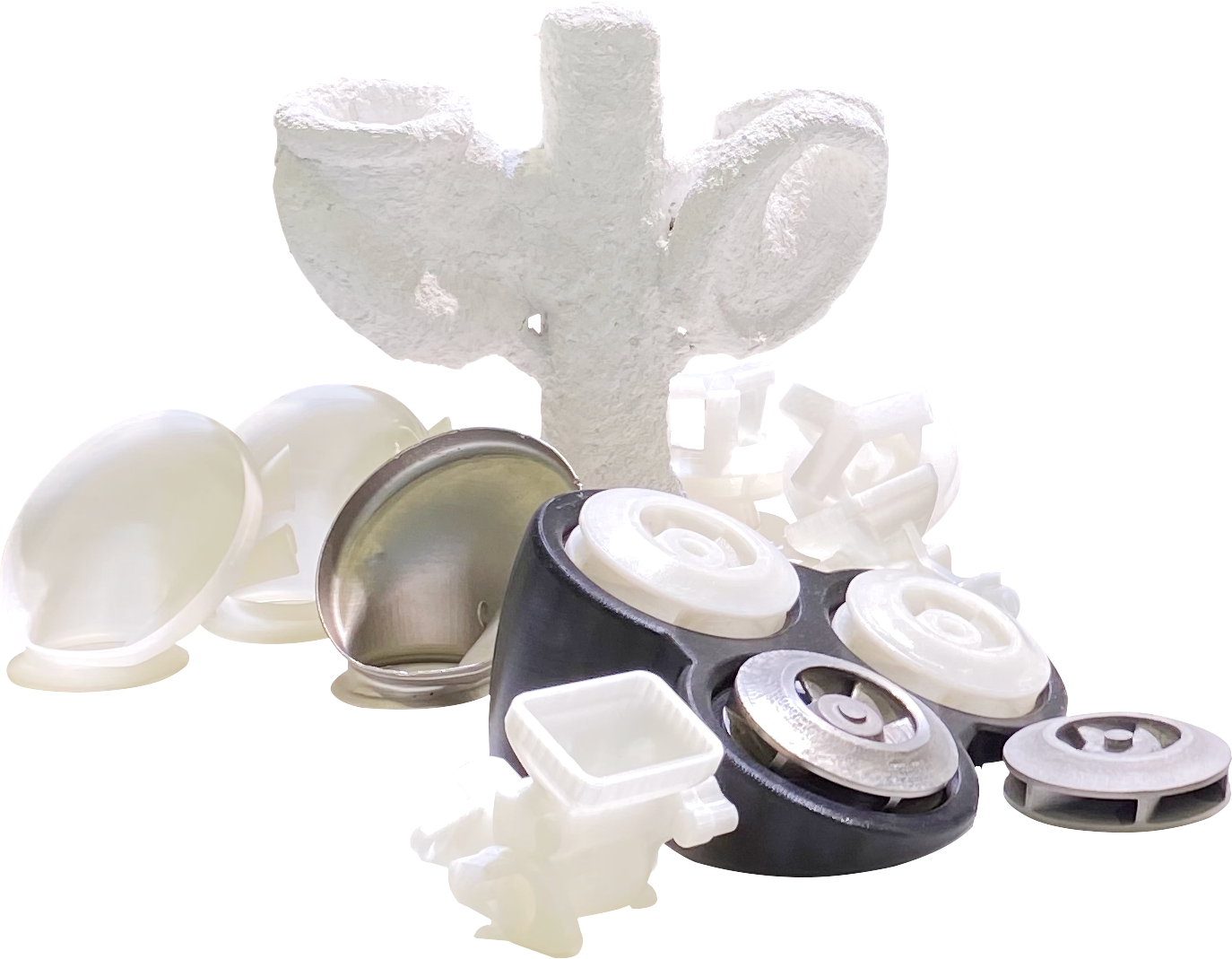 Figure(3) printing and casting parts from WPCC
Wisconsin Precision has used printed patterns for many years to create a prototype and low volume production castings. It is a key element of WPCC's business strategy to provide rapid prototype investment castings for R&D projects and to acquire new customers.