Formnext+PM South China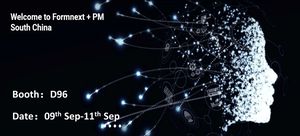 Polymaker will join Formnext+PM South China, the new show which will bring a brand new experience to China's manufacturing industry, covering an array of advanced technology, equipment and products under the categories of additive manufacturing, materials, powder metallurgy, design, software and processing technologies.
1.PolyTerra™ Gaming Area
Polymaker will bring this year's new environmentally friendly material, PolyTerra™ PLA, and invite our visitors to interact in various games in this area. The 3D printed games include tic tac toe, jigsaw puzzles, color guessing, and 3D printed Tippi Tree!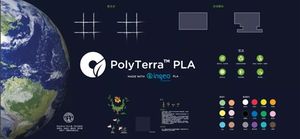 2.Polymaker product display area
Polymaker will also bring 24 materials and 2 hardware products in display area. The repertoire of filaments will be presented on the wall, and a model of each material will be placed next to it on a display board to give you a feel of the material surface and properties.

3.Mystery Castle
A 3D printed castle will be shown as well, which is printed in PolySmooth™, and can be safely polished with alcohol.
About Us:
Polymaker is a high-tech enterprise specializing in 3D printing materials. Empowered by leading-edge technology, high-standard products, and meticulous professional service, 3D printing technology has presented its irreplaceability and applicability in multiple industries. Nowadays, Polymaker has grown to be one of the top-ranking innovators and suppliers of extruded 3D printing materials. With the well-deserved reputation on hand, our products have served for myriads of domains including automobiles, aerospace, industrial manufacturing, medical services, daily necessities.