Polymaker has participated Formnext Exhibition 2022 at the Frankfurt Messe during November 15th -18th. With Formnext 2022 back to 2019 levels of visitors it seemed like the show had more exhibitors than ever with tighter aisles. And this year marks the first time that more industrial companies has joint this exhibition.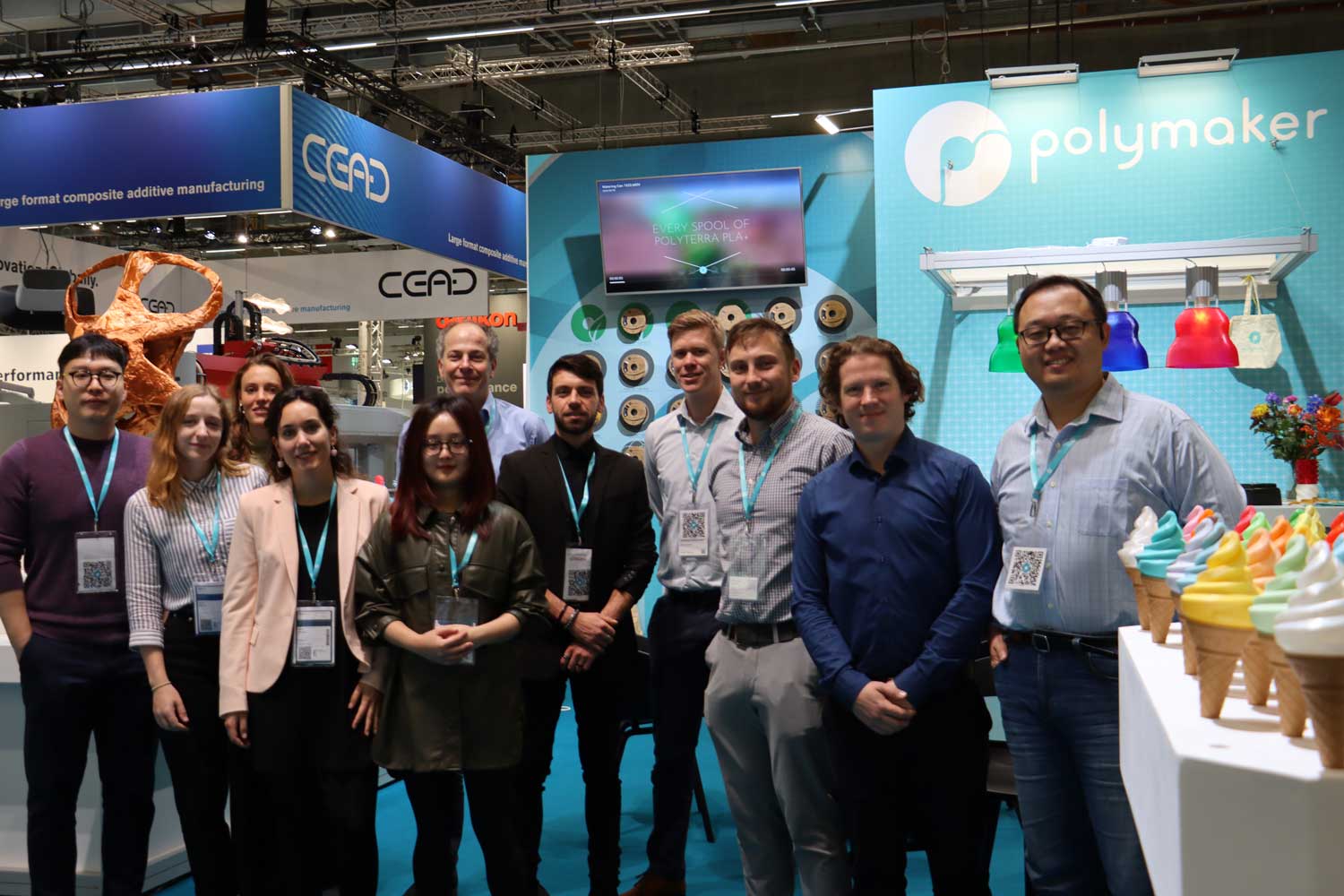 Polymaker was very happy to be close to so many industry insiders and customers, and drew visitors into our booth with a number of exciting eye-catchers, including the vast array of colors displaying, the giant spool and so on. Let's have a quick recap.
A world of color!
To display the vast array of new and existing colors available in the Polymaker range an Ice Cream table was set up at the front of the booth. Displaying 114 different color combinations ranging across the PolyLite™, PolyTerra™ and PolySmooth™ families. Passers-by couldn't help but stop and take a picture or pose with an ice cream in front of the Polymaker booth. All the cones for the ice creams were customised showing the type of filament that they held. The color, PolyTerra™ Wood Brown was the natural choice to print all the cones, bearing a striking resemblance to something edible!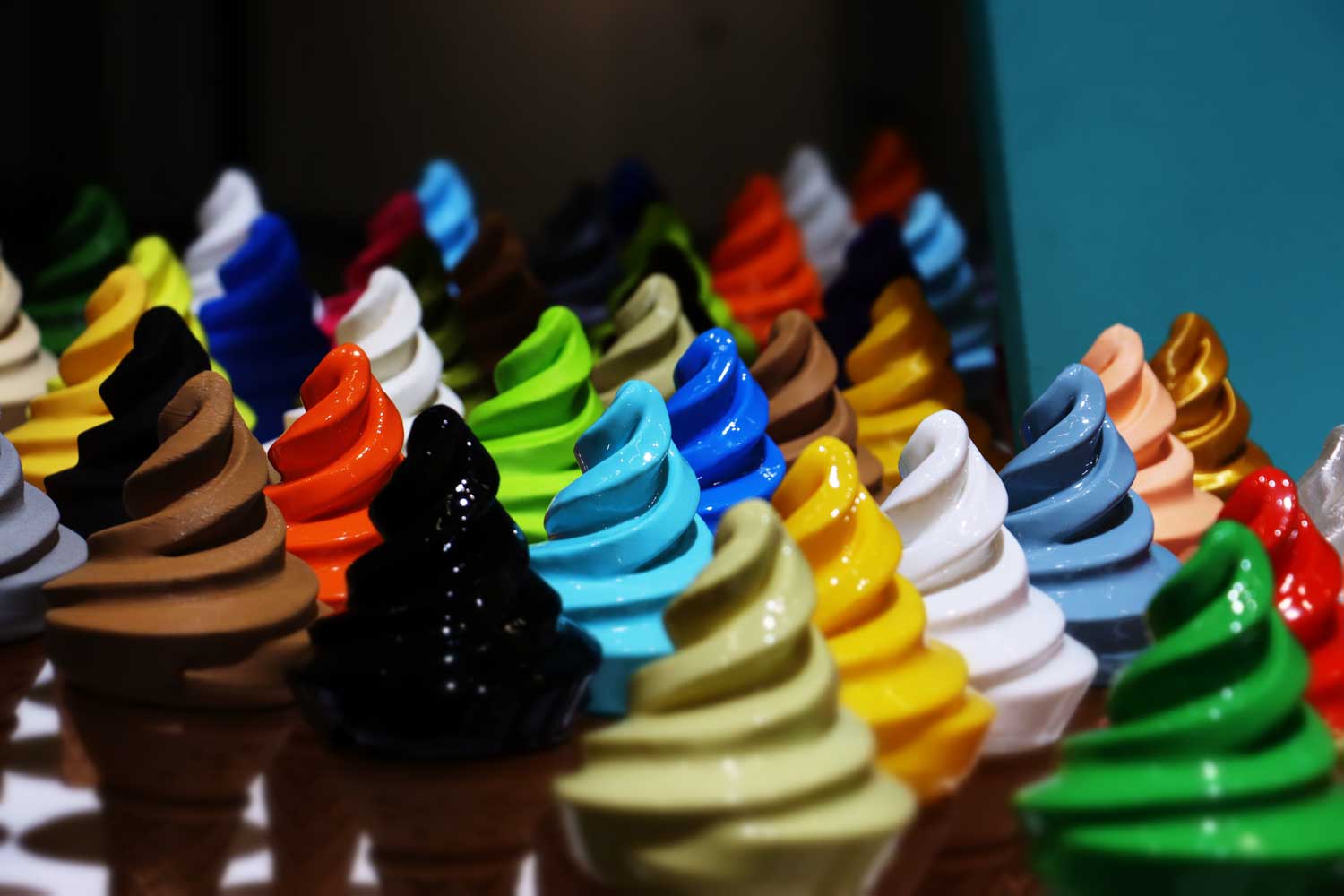 Giant Spool!
Another main attraction to this year's booth was the GIANT 750kg PolyMax™ PLA spool. As people gazed across the hanging signs dangling from the Frankfurt Messe, one booth stood out from the rest, breaking the mold of monotonous branding with a creative model telling our visitors exactly what Polymaker were all about. The giant spool made it quite obvious that Polymaker is serious about 3D printing materials and what better filament to represent the brand other than PolyMax™ PLA, a best-seller in the European market.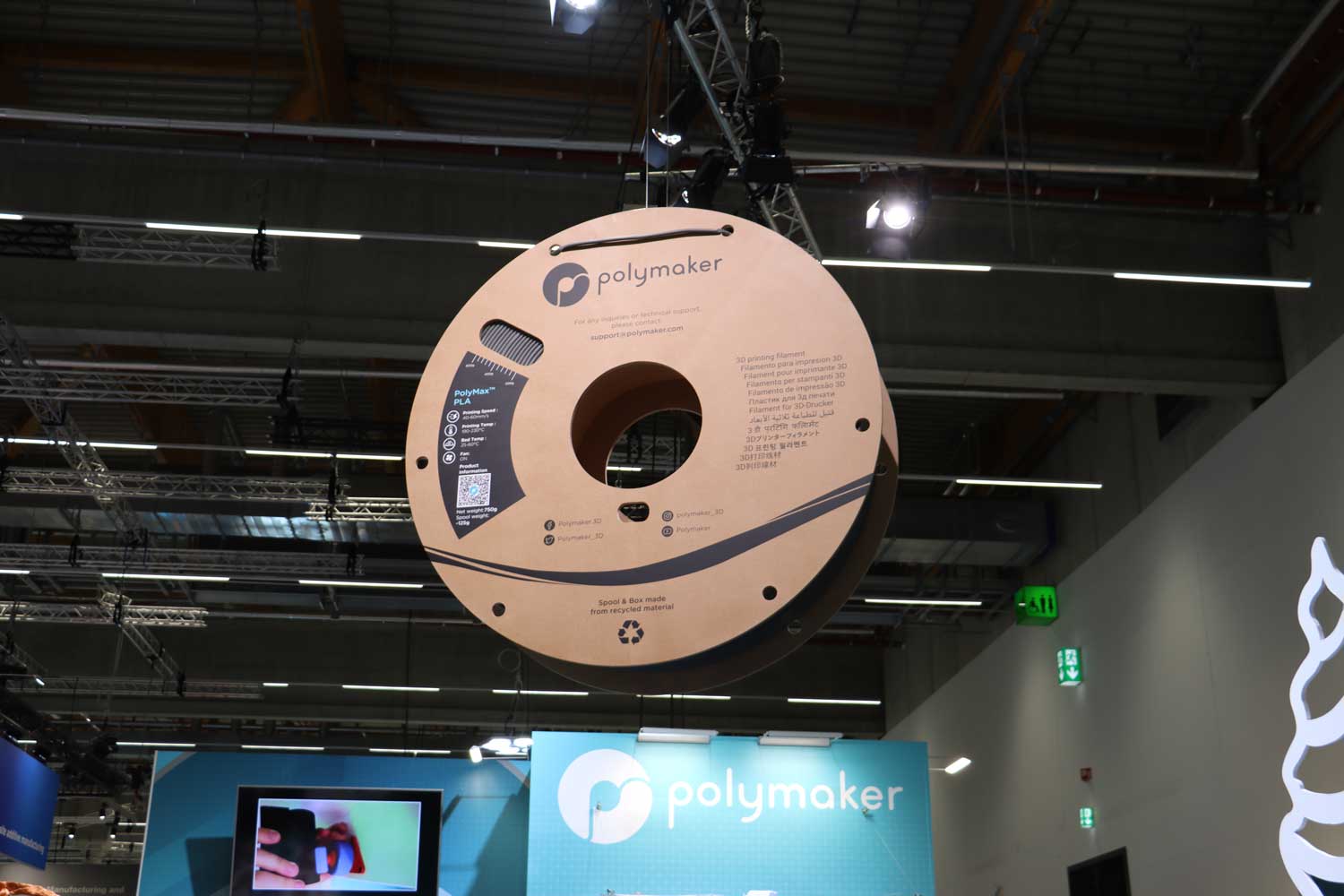 A great conversation starter for all visitors to the Polymaker booth, users who were already familiar with the brand and also new users. Josef Prusa, Joel Telling, Stefan Hermann and Sam Prentice all stopped by and were amazed by the giant spool. 
Other Eye Catchings
Other eye catching elements of the Polymaker booth featured a life sized Protoceratops skull printed in PolyLite™ Silk Bronze, and Planken Technik's electric Wakeboard printed in PolyMide™ PA6-CF on Polymaker's Application table at the front of the booth. Visitors could order a drink at the Polymaker bar underneath the 3D printed lamps in the new PETG Translucent colors to get a good view of the booth.

It was also worth mentioning that exhibitors in pellet printing and extrusion systems increased into a new level.  It seemed like more than ever the show floor was filled with robot arms, Additive/Subtractive systems, and large industrial printers. It is believed that the 3D industry will see a big increase in pellet business in 2023 and PolyCore™ is prepared to meet the needs of these industrial customers.
Polymaker will keep being committed to delivering our material solutions. See you next year in 2023 Formnext.