After releasing PolyTerra™ PLA ​​​​​​​on cardboard packaging earlier this year, we received many compliments from our customers praising our efforts to be eco-friendlier. Many customers loved our new cardboard spool both for its usability and disposability.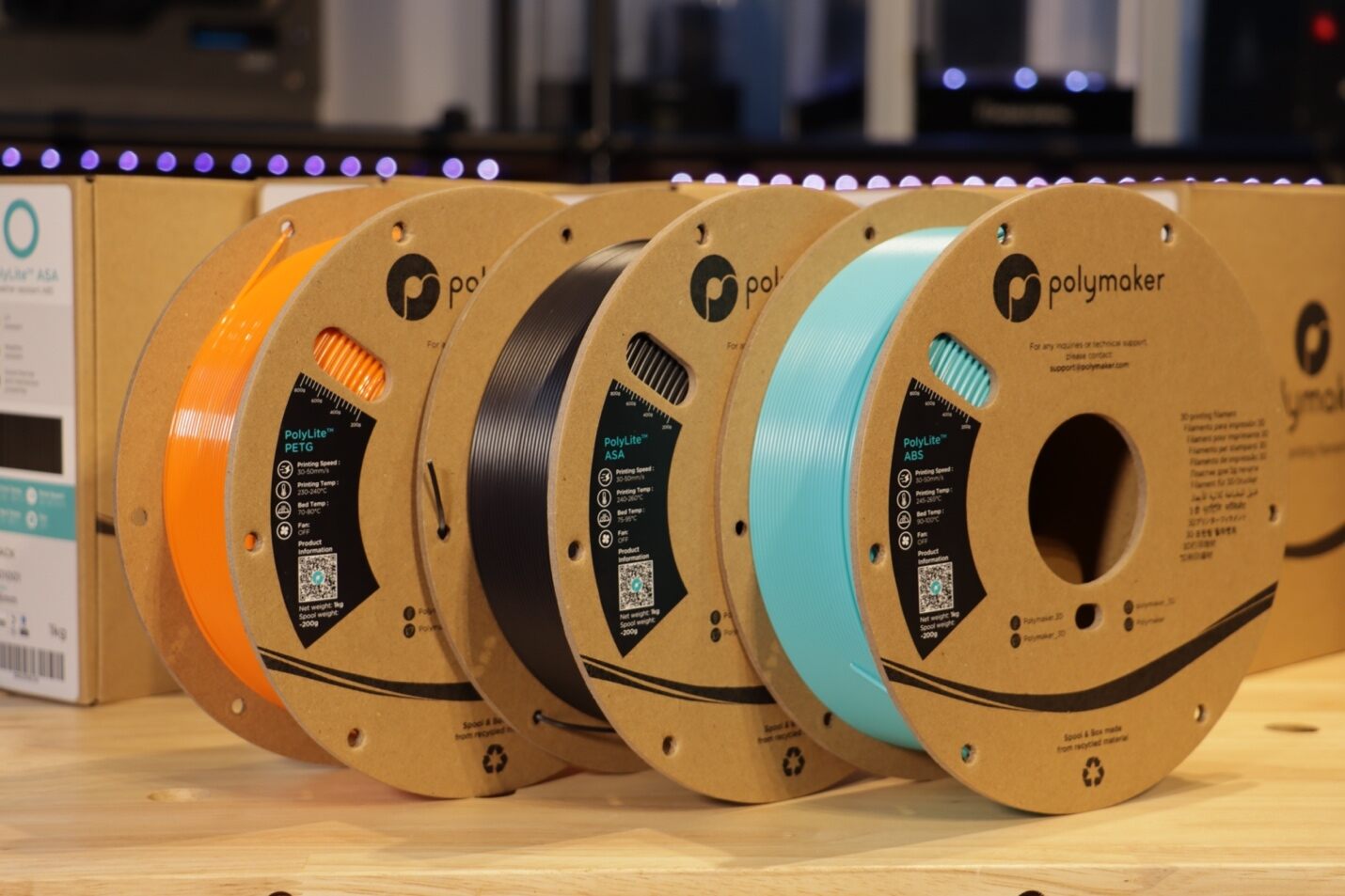 Fig.1 New Cardboard Spool
To further our efforts and establish a consistent brand image that contributes more on environmental protection, we decided to upgrade the whole Polymaker range from plastic spools onto cardboard spools!
Not only will this remove tonnes of plastic waste from the environment, it also provides a practical cardboard spool that is easy to rip apart after use and can be recycled in your regular paper recycling.
We are phasing in the new packaging while using up our plastic spools to save resources and avoid waste. This notification aims to avoid any confusion for our customers and we cannot guarantee which packaging you will receive during our transition stage. What we can guarantee is that you will receive the same high-quality filament that you expect from Polymaker.
Features of the New Spool
The new cardboard spool features a thick 4mm pressed and die-cut recycled cardboard spool face, glued onto a strip-rolled section of cardboard tube. The thickness of the cardboard ensures your filament is well protected and the spool can roll very efficiently on all designs of spool holder both internally or externally mounted.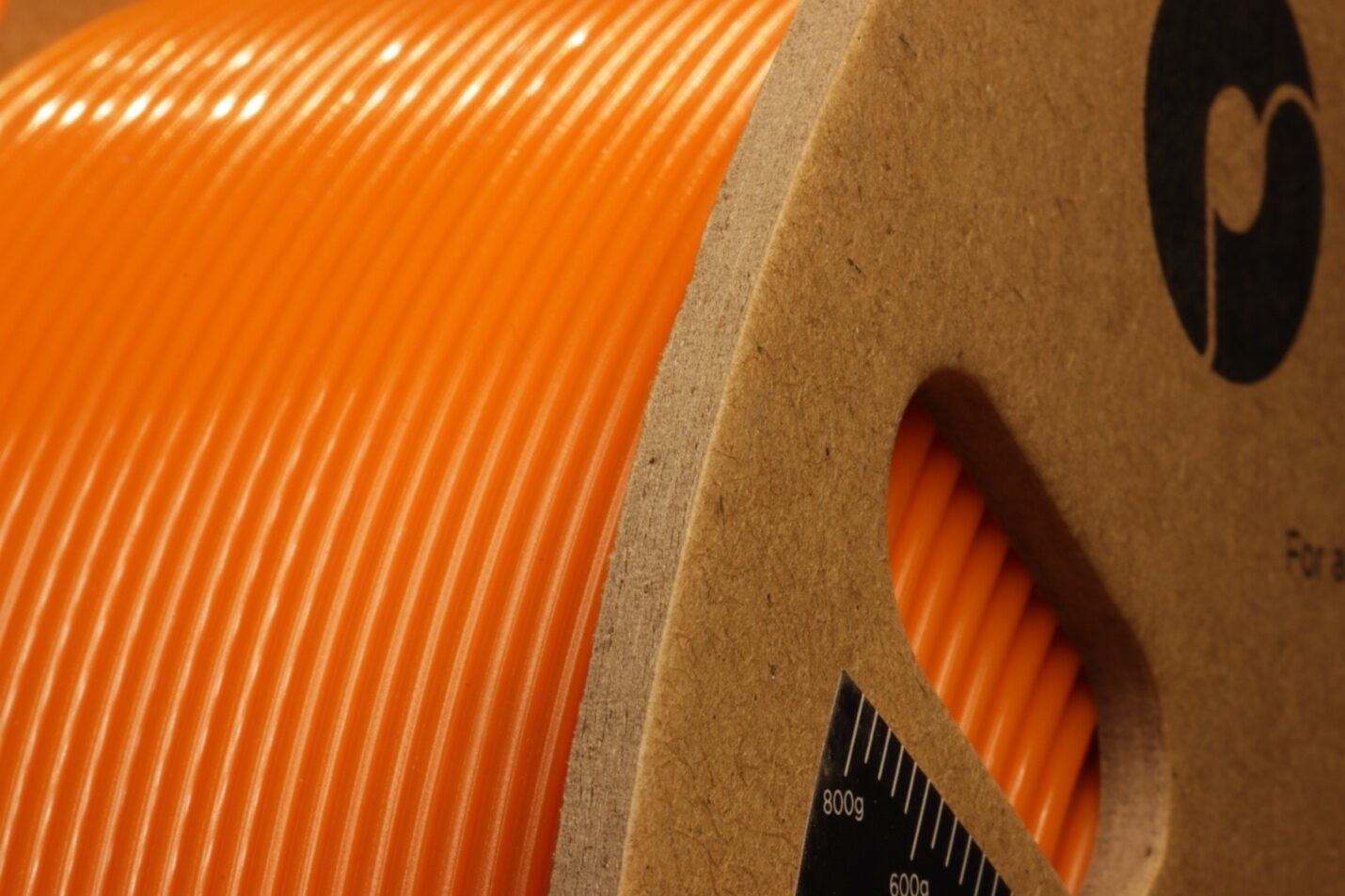 Fig.2 Thick Cardboard Spool Face
On the front of the spool, you'll find a QR code which will take you to the product information sheet on www.polymaker.com Here you can also find printing profiles, TDS, SDS, and all other documentation relevant to the filament.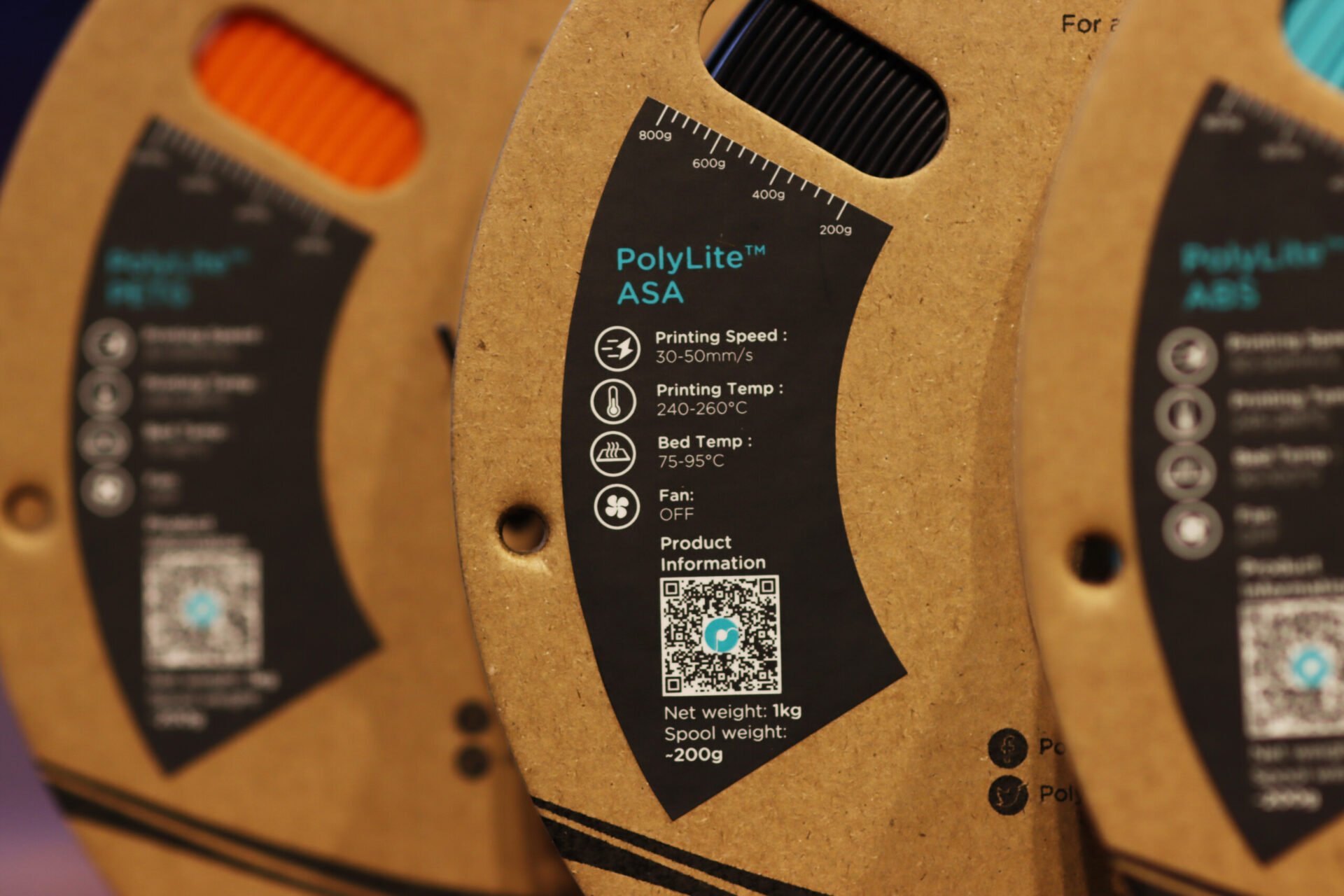 Fig.3 QR Code for Product Information
The cardboard used to make the spool and box comes from 100% recycled sources.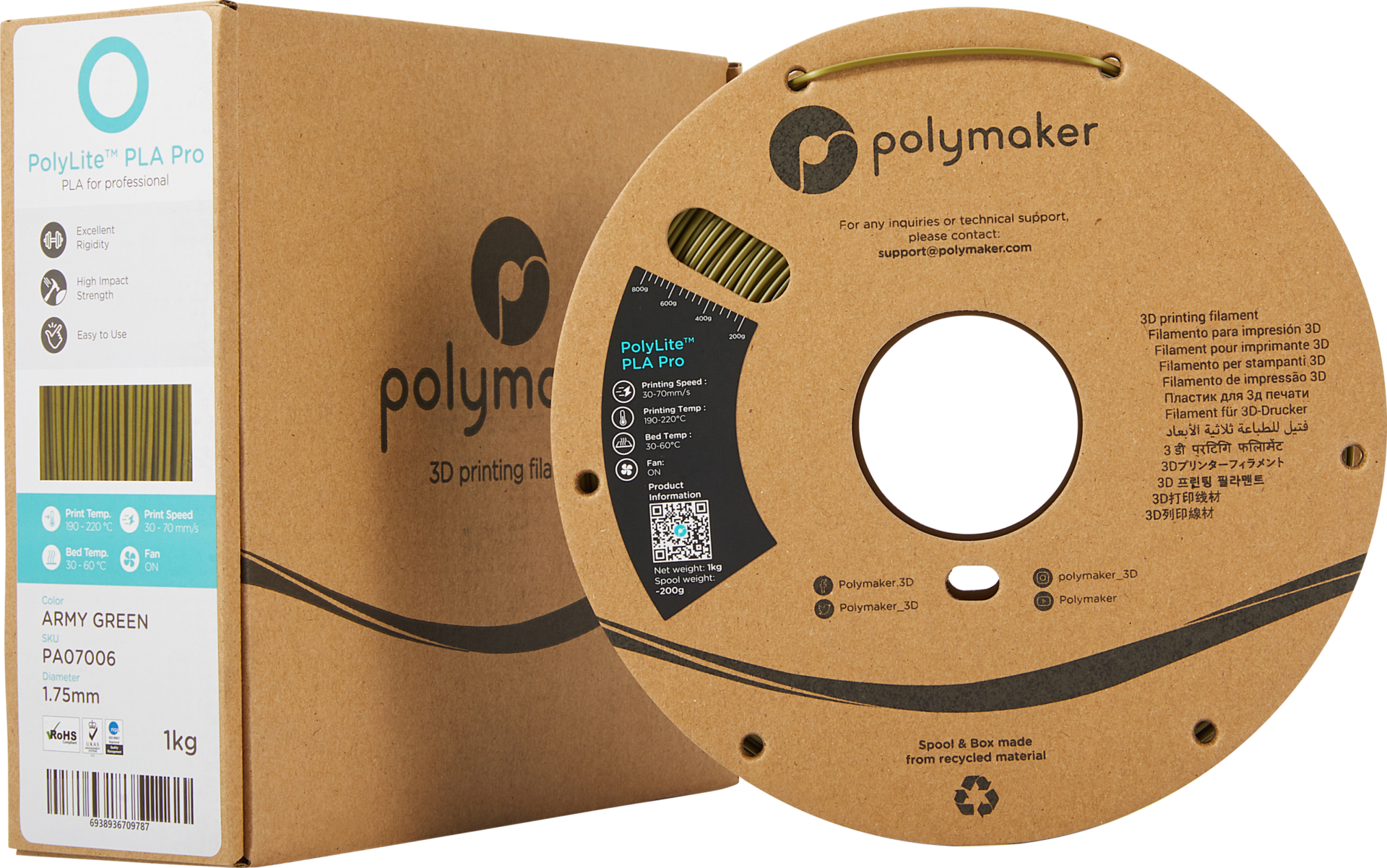 Fig.4 Smaller Box, Larger Labels
On the box, we have created a new label with larger text making it easier to identify the material, diameter, and color of the filament. On the spool, we feature some basic printing information and the rough filament weight guide, a feature pioneered by Polymaker and followed by many filament manufacturers.​​​​​​​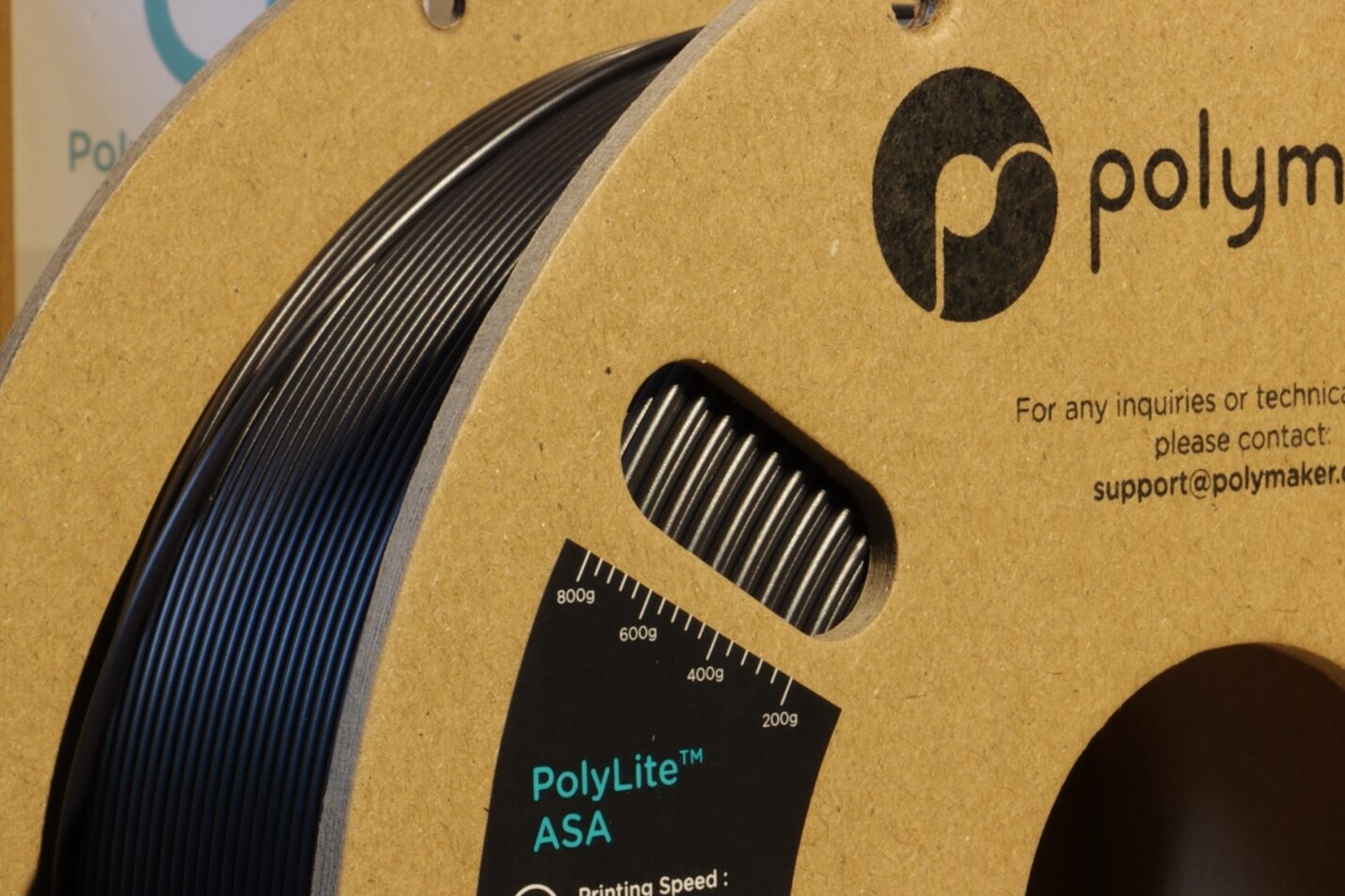 Fig.5 Weight Gauge
One of the biggest challenges for us was sourcing a glue that can withstand the high temperatures necessary to dry some of our filaments. Our nylon range, for example, needs to be dried at 100°C and the naturally sourced glue that holds our cardboard spools together has the ability to withstand those temperatures without melting.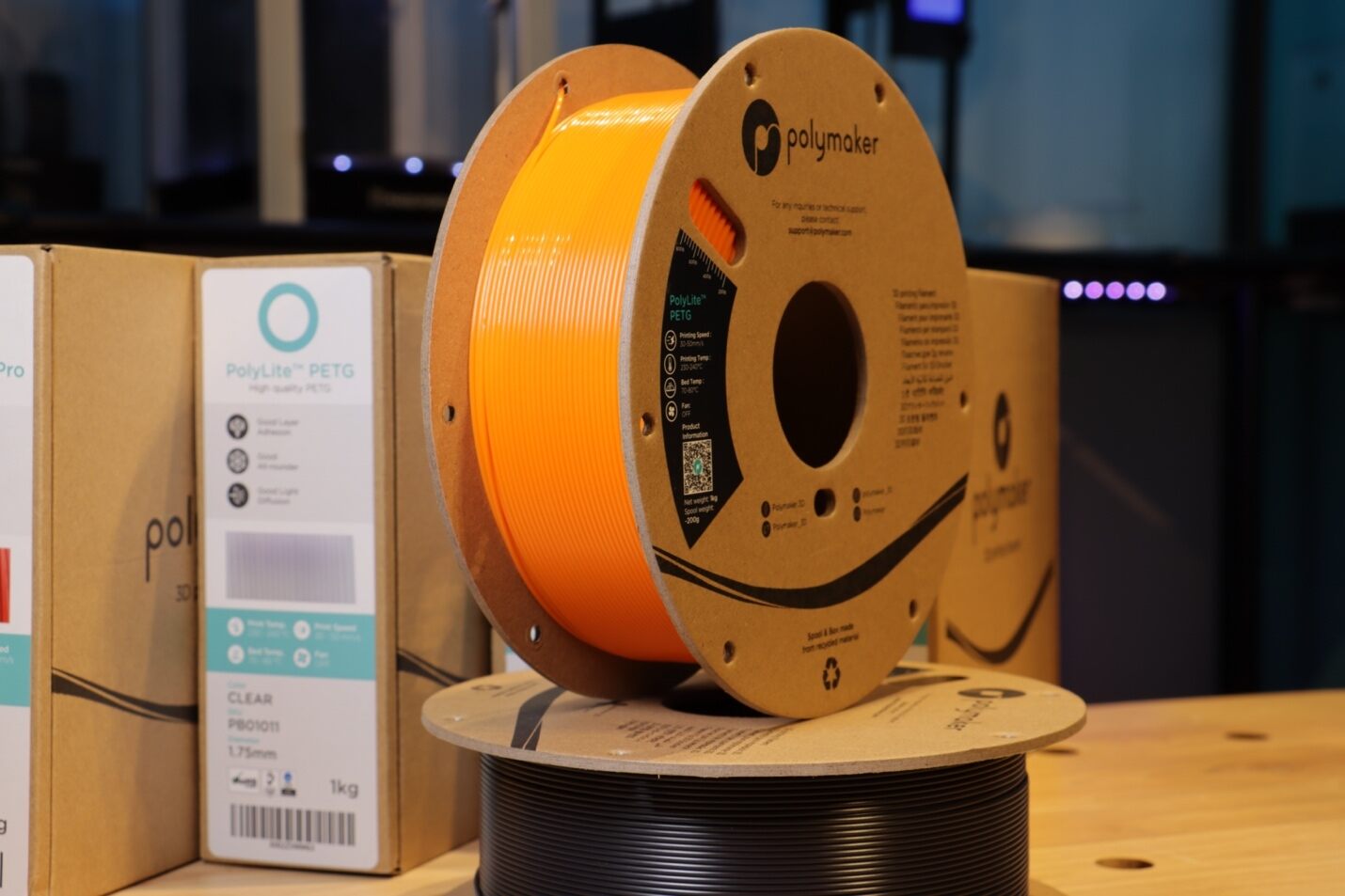 Fig.6 Improved Winding
Our new product portfolio brand structure and visual identity set the tone for the future of our business – an organization that is customer-oriented, pioneering, creative, and responsible. We hope to create a diverse and innovative experience for our customers to help shape the world around them with 3D printing.
Thank you once again for your support and trust!
Polymaker