Extrusion-based 3D printing remains the most accessible 3D printing technology, due to its wide range of material choice and great user community. However, all materials face the same challenge of surface quality as they cannot escape the layers. PolySmooth™ is one unique filament that offers an answer to layered prints and now Polymaker has launched 5 new colors to add to the range!
In April 2016, Polymaker launched a Kickstarter campaign for PolySmooth™ & Polysher™, a desktop post-processing machine to remove all layers from printed parts and a 3D printing filament that can be easily smoothed with isopropyl alcohol. The campaign was a huge success and the goal was reached in just four hours of launching the campaign. Polysher™ & PolySmooth™ still remains the most successful Kickstarter campaign for a 3D printing accessory to date.
PolySmooth™ offers excellent printing quality, balanced mechanical properties, and most importantly, it is engineered for hands-free post-processing. The surface can be smoothed with alcohol to achieve layer free models using the Polysher™. In the meanwhile, the printing setting of PolySmooth™ is designed to be very similar to PLA, which means it is 100% compatible with existing extrusion-based (FDM/FFF) 3D printers and extremely easy to work with.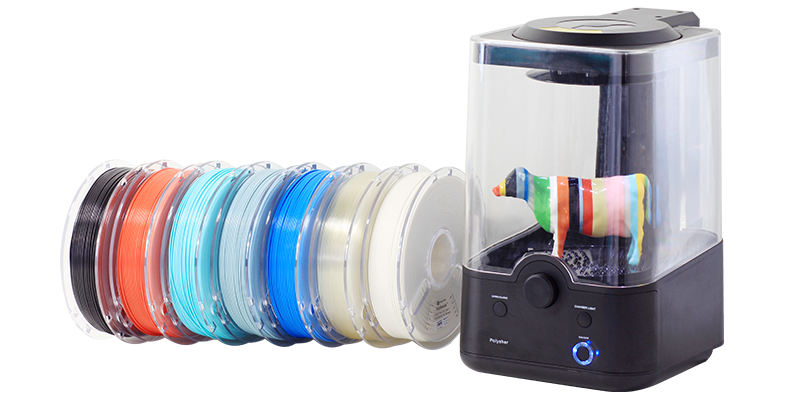 PolySmooth™ has been available in global markets for over 2 years with 7 unique colors– black, white, coral red, electric blue, slate grey, transparent and Polymaker teal. Once a print has been polished it is transformed into a smooth glossy object giving the printed part the aesthetics of an injection moulded part. This means that the color of the filament is more paramount than a regular color on a different material. Users like to utilize the unique colors of PolySmooth™ to create innovative, interesting, and aesthetic items for various application scenarios. As a result, there are more and more voices asking for new colors.
So, we are now introducing PolySmooth™ 5 new colors to the market: Pink, Yellow, Beige, Green and Orange. They are now available on www.polymaker.com and Amazon with both 1.75mm & 2.85mm diameters.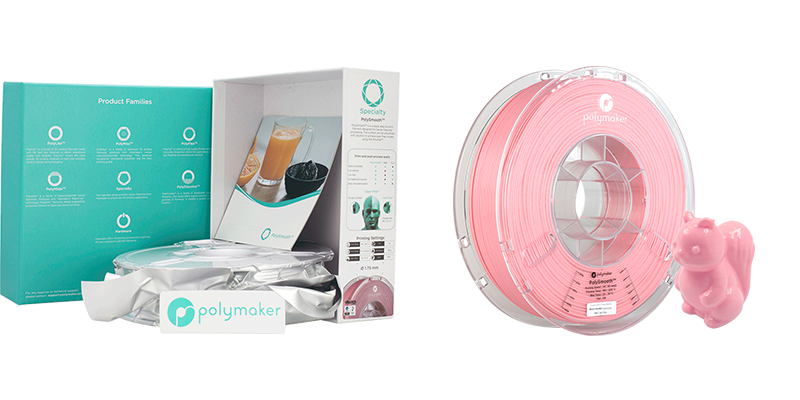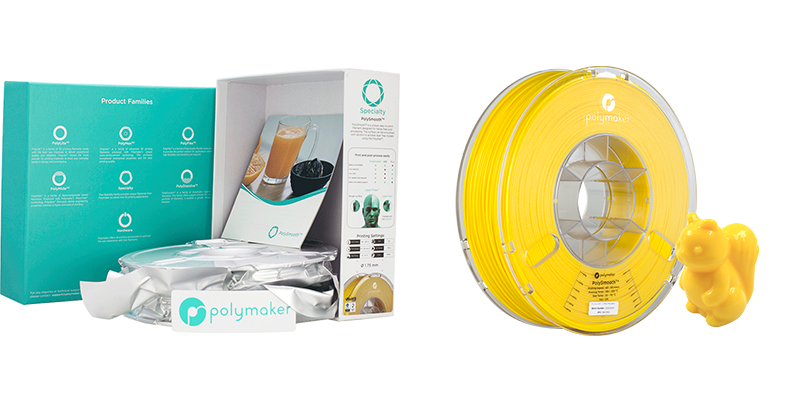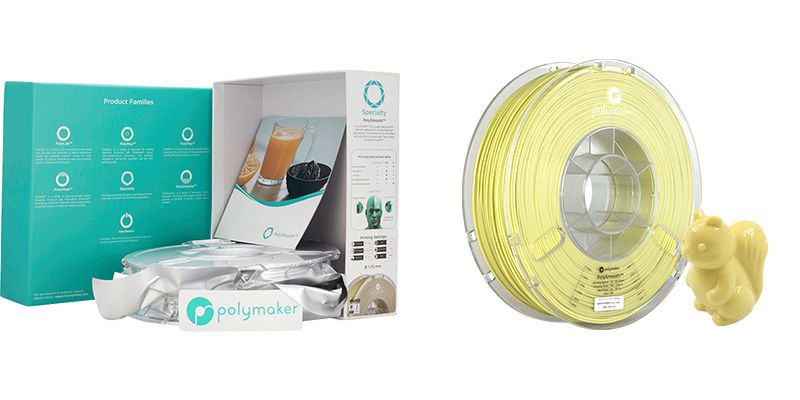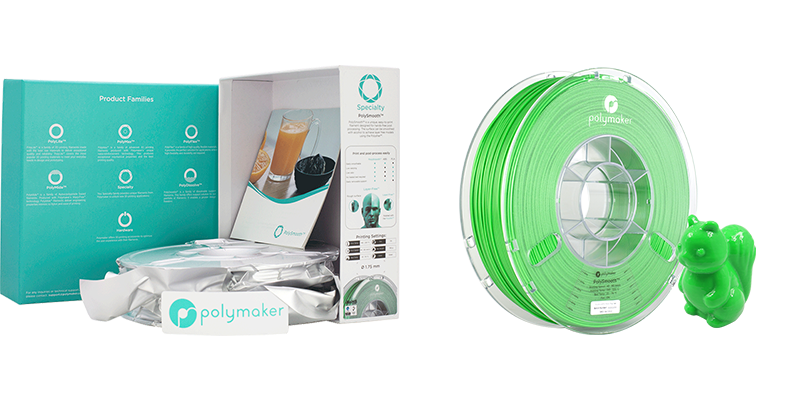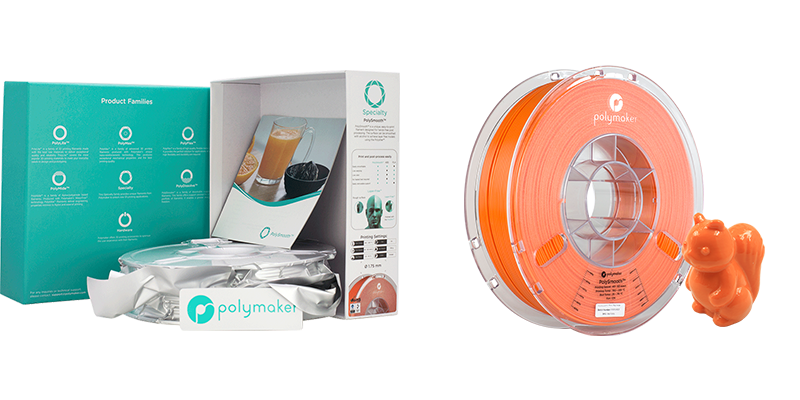 We look forward to seeing more exciting 3D prints using these new colors!