Polymaker join the Ultimaker Material Alliance Program adding three engineering materials to the Ultimaker Workplace
SHANGHAI, 21st February 2019 – Polymaker, producer of advanced 3D printing materials, today announced during TCT Asia in Shanghai that they will join the Ultimaker Material Alliance Program. Polymaker will add three engineering filaments to the Cura workplace offering Polymaker material solutions to Ultimaker users.
Dr. Xiaofan Luo, President, Polymaker: "FFF 3D printing remains the most practical and accessible one of all 3D printing technologies. The 3 materials we offer via the Ultimaker Marketplace, including PolyMide™ PA6-CF, PolyMide™ CoPA  and PolyCast™, are among the most unique and advanced materials in our portfolio. I believe they will open up countless new applications for a greater number of engineers."
In order to accelerate the synergy between 3D printing material and machine, Polymaker have added three advanced materials from their portfolio to the Cura workplace. This will increase the printing quality and repeatability of parts as all print profiles are stored on Cura. Users will simply select the material profile and start a print in a matter of seconds. Polymaker have started by adding PolyMide™ CoPA, PolyCast™ & PolyMide™ PA6-CF to the alliance program introducing 3 unique materials with engineering applications across a number of industries.
Jos Burger, CEO at Ultimaker: "The growing importance of 3D printing gives us—as a leader in desktop 3D printing—an important role in ensuring a perfect collaboration between hardware, software and materials. By offering material profiles directly to millions of end users via the Ultimaker Marketplace, we unlock new 3D printing applications for different industries. Polymaker is a well-respected material company, offering unique material properties that are relevant for engineers working in a wide diversity of industries. I am proud to recognize their commitment to the Ultimaker Material Alliance during TCT ASIA."
PolyMide™ CoPA
PolyMide™ CoPA is a co-polymer polyamide (Nylon) filament which combines the high heat deflection of Nylon 6.6 with the stiffness and impact toughness of Nylon 6. Together they produce a well-rounded Nylon filament with a heat resistance of 180°C and a high tensile strength and process ability. PolyMide™ CoPA also features Polymaker's Warp-Free™ technology, which allows the polymers to crystallise extremely slowly allowing any internal stresses that are caused by printing to be relaxed. This produces a nylon filament which prints with near zero warp on an open bed printer. Furthermore, Warp-Free™ technology allows crystals to form across layers producing isotropic strength on the Z-axis. Formerly, nylon filaments have required enclosed heated chambers, high nozzle temperatures and were generally limited to small printed parts. PolyMide™ CoPA with Warp-Free™ technology releases the constraints previously supressing nylon, allowing engineers more freedom in the design and production of functional 3D printed parts.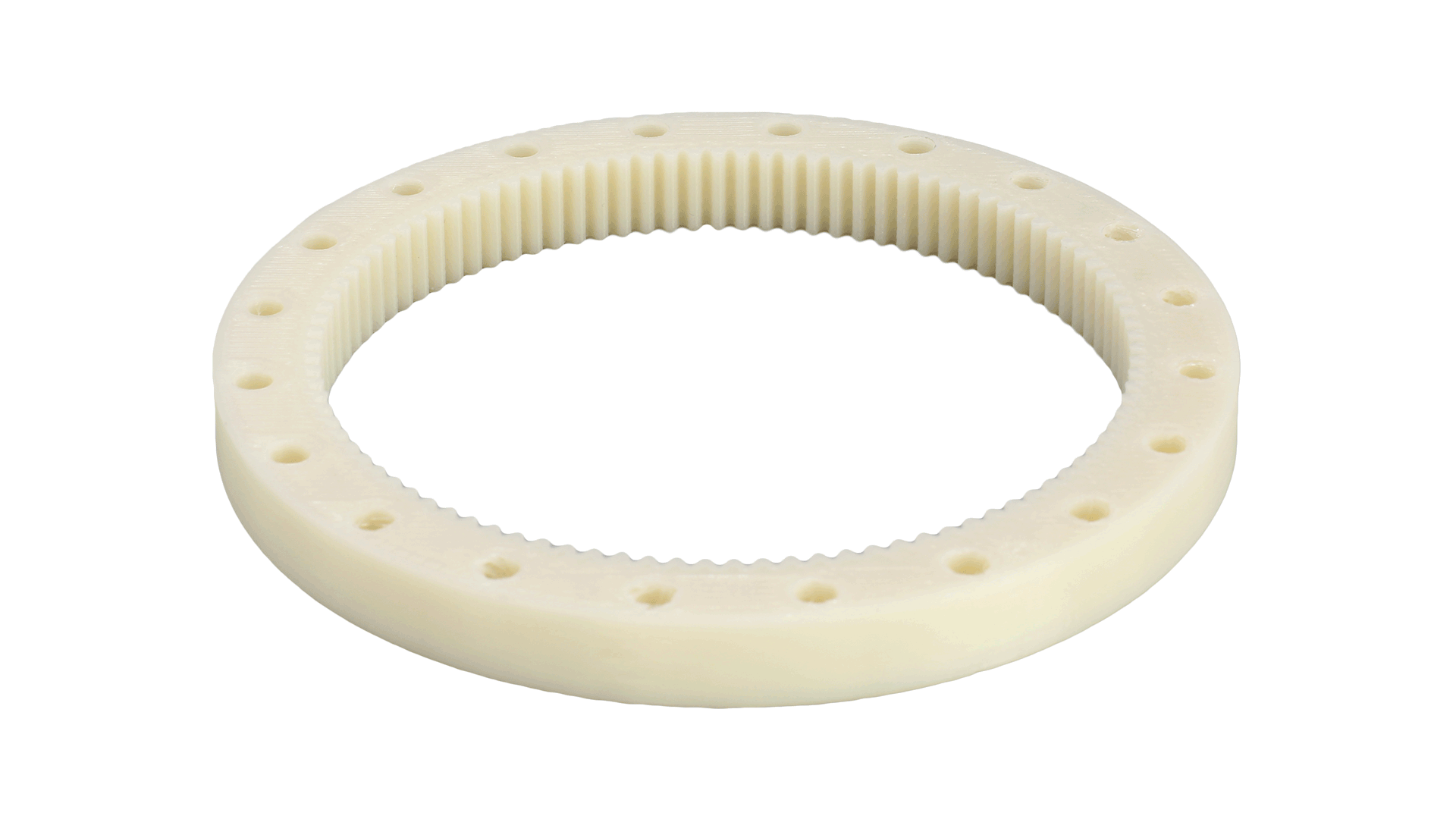 PolyCast™
PolyCast™ is a unique 3D printing filament designed specifically for investment metal casting. PolyCast™ completely removes any tooling from the traditional investment moulding process, by replacing wax patterns with 3D printed patterns. Using Polymaker's Ash Free™ technology PolyCast™ prints can be burned away very cleaning, typically leaving an ash residue of 0.003%. This allows for investment moulds to be cast around 3D printed parts which can then in turn be used to create metal parts suitable for production. PolyCast™ allows for rapid design iteration and is unconstrained by large production volumes as the expensive and time-consuming tooling process is eliminated. Furthermore, investment casting foundries are able to test complex geometrical shapes which are unachievable via injection moulding without diverting from their current casting process.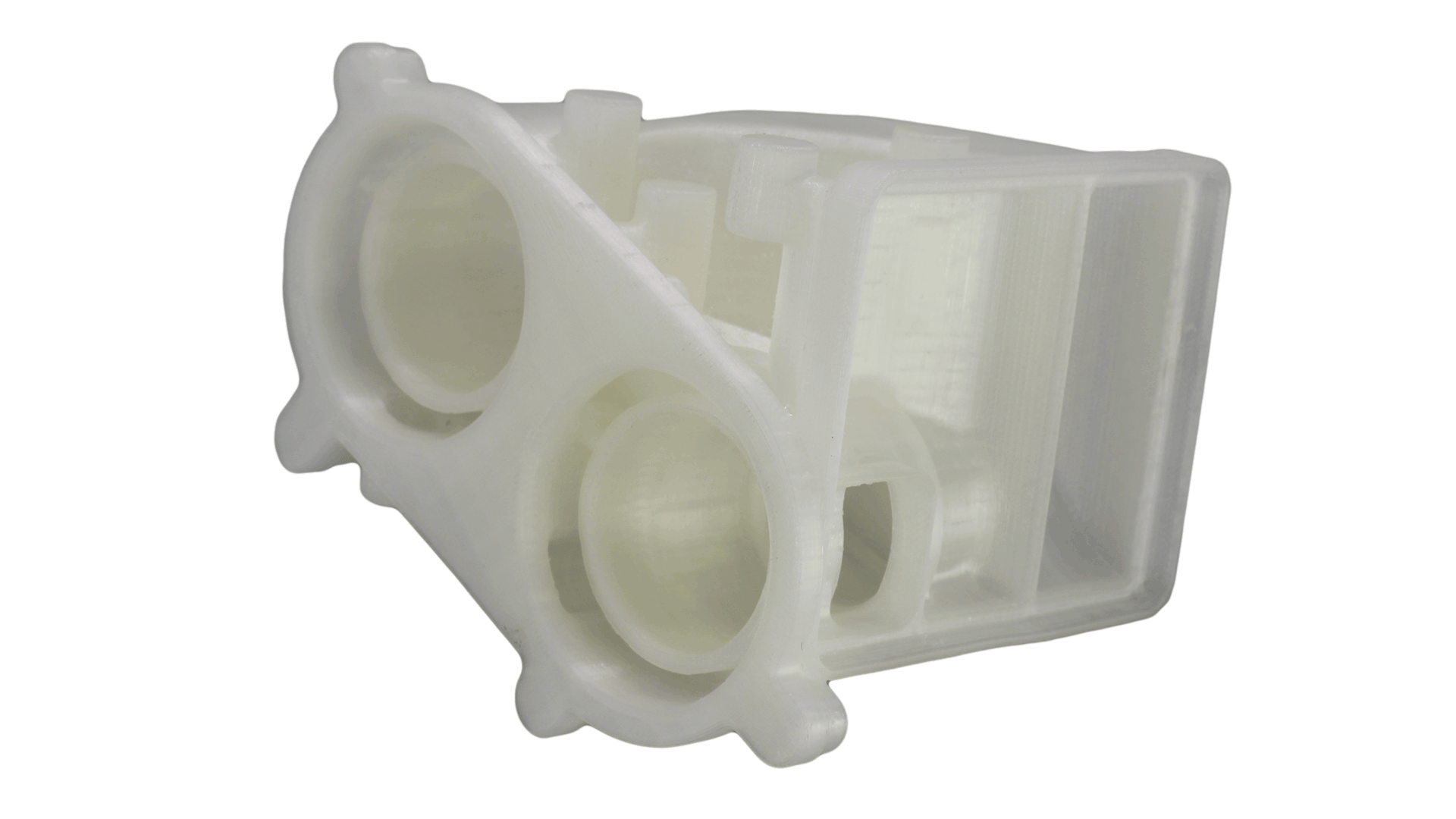 PolyMide™ PA6-CF
PolyMide™ PA6-CF is a nylon 6 filament with carbon fibre reinforcement, displaying high heat deflection paired with superior stiffness and toughness. PolyMide™ PA6-CF is perfect for practical applications involving high vibration environments where toughness and heat deflection are required. Polymaker have optimised the carbon fiber surface chemistry so that the fibers integrate perfectly within the polyamide matrix. This results in not only a greater adhesion between polymer and fiber but translates into a greater layer adhesion between printed layers. This breakthrough technology has not been witnessed before as fibers generally add stiffness only on the X-Y axis while degrading the Z axis strength. PolyMide™ PA6-CF displays an increased inter layer adhesion creating printed parts that are 30% stronger in tensile strength along the Z axis. Polymaker have jumped the final hurdle inhibiting fiber reinforced filaments, furthermore, PolyMide™ PA6-CF actually improves the layer bond on the Z axis. Paired with Warp-Free™ technology, PolyMide™ PA6-CF demonstrates itself as an engineering material with properties that outperform almost every other filament.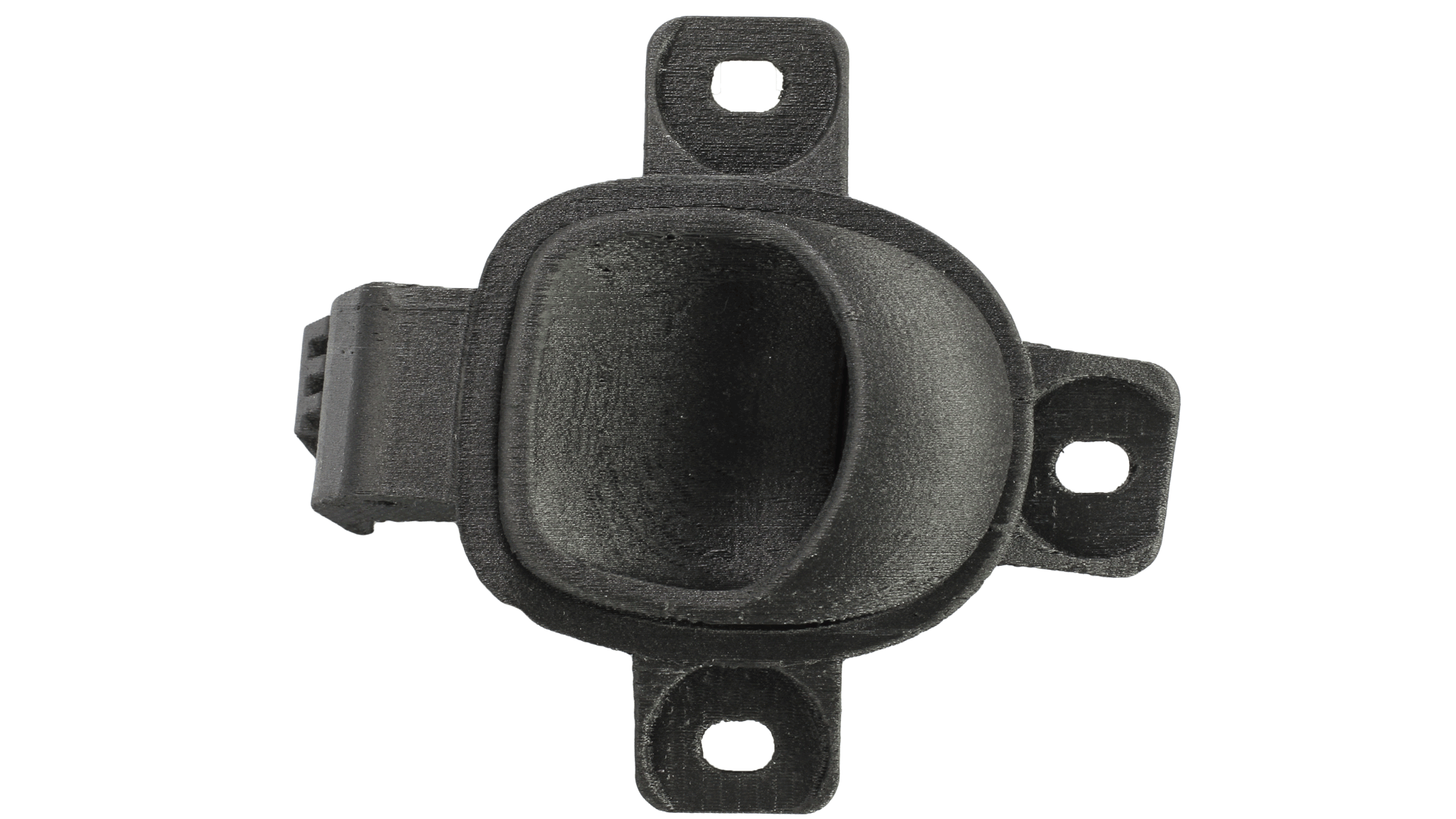 About Polymaker
Polymaker is a company dedicated to developing new and functional materials for the 3D printing industry. Since 2013 Polymaker has developed unique in-house technologies that optimize their materials for 3D printing. In 2017 Polymaker won two major awards: "Material Company of The Year" from 3D Printing Industry and "Technology Innovation Award – Materials" from TCT. This marked the company's growing reputation which is now widely recognized at a global scale. Headquartered in Shanghai, China, Polymaker also has global offices in the USA, Netherlands and Japan. With their state-of-the-art research and development center, Polymaker place focus on pioneering development of engineering grade materials for applications across many industries.
About Ultimaker
Since 2011, Ultimaker has built an open and easy-to-use solution of 3D printers, software, and materials that enable professional designers and engineers to innovate every day. Today, Ultimaker is the market leader in desktop 3D printing. From offices in the Netherlands, New York, Boston, and Singapore – plus production facilities in Europe and the US – its global team of over 400 employees work together to accelerate the world's transition to local, digital manufacturing. ultimaker.com