Back in November 2013, Polymaker installed its first dedicated production line and developed a flexible 3D printing filament as the few flexible filaments available at the time had poor compatibility with different 3D printers. Polymaker fine-tuned the plasticity of the thermoplastic to produce a filament that was easy to print while producing soft and flexible printed parts. PolyFlex™ TPU95 marked the third product to join the growing Polymaker portfolio.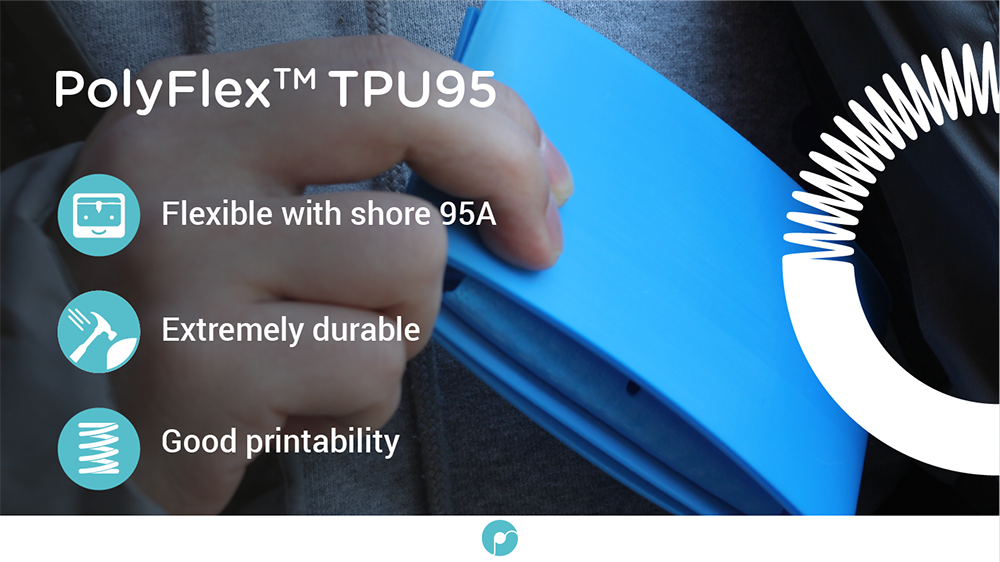 PolyFlex™ TPU95 is a thermoplastic polyurethane (TPU) based filament specifically engineered to work on most desktop 3D printers. It has a shore hardness of 95A and can stretch more than 3 times its original length.
Recently, we have seen a rapid increase in demand for flexible 3D printing materials used for various applications. In order to respond to market demand, Polymaker decided to launch two new colors of PolyFlex™ TPU95: BLUE & RED.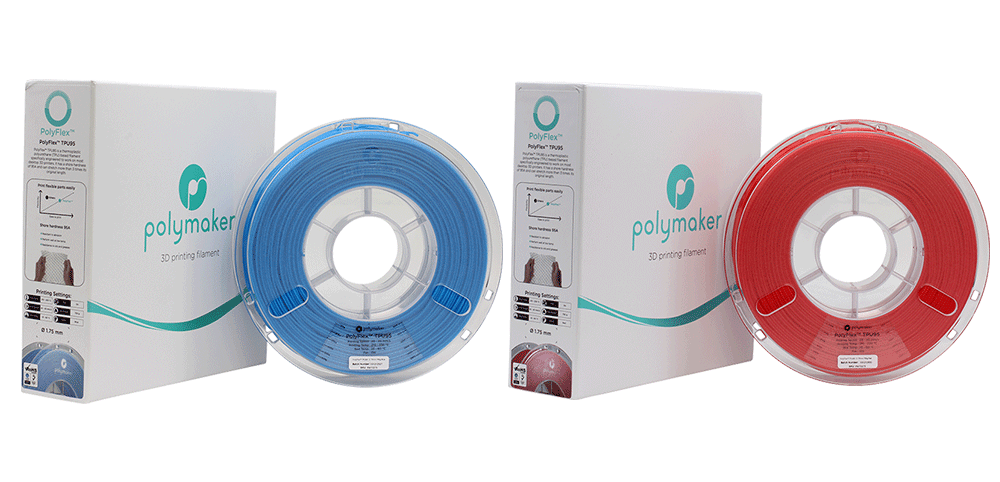 They are now available on www.polymaker.com and Amazon with both 1.75mm & 2.85mm diameters.