Why Polymaker
Our focus on innovation ensures we deliver the highest quality 3D printing materials to our customers. We back this up with excellent support services and technical help to enable you to print your parts with ease.
Simplify Creation
At Polymaker, we are committed to simplifying the creation process for everyone, from hobbyists to professionals. Our mission is to make 3D printing more accessible, user-friendly, and efficient by offering high-quality materials and hardware. We strive to develop innovative technologies that push the boundaries of 3D printing and enable users to bring their ideas to life with ease. Through our products, technical support, and educational resources, we aim to empower creators around the world to achieve their goals and unleash their creativity.
Sustainability
We believe that 3D printing is the best use of plastics in today's society. Our vision is a future where additive plays a large part in the creation of consumer goods, localizing manufacturing and cutting transportation emissions. Our connectivity has the power to digitally spread files around the world, allowing one 3D printer to create an endless opportunity of ideas.
learn more
Milestones in Polymaker's History
Founded in 2012
Polymaker was founded with a mission to develop and manufacture high-quality 3D printing materials in late 2012. A group of young 3D printing enthusiasts were unhappy with the present material selection and knew they could do better. With the first year spent purely in the R&D developing formulations, processes, gaining key knowledge on how to produce very consistent filament in a closed feedback loop.
Long nights in the R&D lab
First Product Release
Polymaker released their 1st product – PolyPlus™ PLA, a high-quality PLA filament with Jam-Free™ technology. This filament quickly gained popularity among 3D printing enthusiasts and professionals because the current hotend designs were prone to heat creep which was often a cause of filament jams. Polymaker also started developing other products with plans to launch them on an upcoming Kickstarter project.
The 1st product PolyPlus™ PLA
Jam-Free™ Technology
1st Kickstarter successfully closed
Polymaker launched 1st Kickstarter campaign in April 2014, introducing 4 new 3D printing materials. The campaign was successful, exceeding its funding goal, and so far, is still the most successful 3D Printing Filament Kickstarter project. The campaign allowed us to invest in more equipment and begin the production of a game changing tough PLA filament.
1st Kickstarter Campaign
4 New Materials: PolyMax™ PLA, PolyFlex™, PolyWood™, PolySupport™
Nano Reinforcement Technology
Polymaker breaks into the Europe market
Polymaker established a European headquarters in the Netherlands, which helped us to better serve European customers and expand our presence in the region. This move was part of our strategy to grow business globally and provide high-quality 3D printing materials and services to customers around the world. Since entering the European market, Polymaker has continued to expand the operations and build strong partnerships with companies and organizations throughout the region.
Polymaker B.V. founded
New Material: PolyLite™ PC
2nd Kickstarter with innovative post processing device
Polymaker launched their second Kickstarter campaign in 2016 to fund the development of PolySmooth™ & Polysher™. The Polysher™ utilizes a unique vaporizing polishing method to produce a smooth and glossy finish on 3D printed parts made from their compatible new filament called PolySmooth™. After successfully raising over $433,000 from backers the Polysher™ marked the first venture into hardware products for Polymaker.
In 2016, Polymaker also accomplished the world's largest 3D printed structure recognized by Guinness World Records.
The 2nd Kickstarter Campaign
Layer-Free™ Technology
Guinness World Record – Largest 3D Printed Structure
New Materials: PolyMax™ PC, PolySmooth™, PolyCast™
New Products: Polysher™
1st award from the industry & Polycarbonate Filaments launch
With continuous development and innovation in 3D printing filaments, Polymaker was recognized for their contributions to the industry, winning two awards from TCT and 3D Printing Industry respectively. The TCT award celebrated the launch of PolyCast™, while 3D Printing Industry identified Polymaker as the Material Company of the Year. Polymaker formed a partnership with Covestro in 2017, and it has since continued to grow and expand. The two companies have collaborated on a number of projects and initiatives aimed at advancing the use of 3D printing in various industries, such as automotive, healthcare, and electronics.
TCT Awards 2017 – The Technology Innovation Award
3D Printing Industry 2017 – Material Company of The Year
Ash-Free™ Technology
www.3dprintingpc.com for polycarbonate printing
New Products: PolyBox™
New Technologies, New Materials
Polymaker expanded its product line in 2018 with the introduction of new family of materials created from Nylon. PolyMide™ CoPA paired with Warp Free™ Technology solved a warping problem that other Nylon's on the market faced. For the first-time creators with open frame desktop 3D printers could access the superior mechanical properties of nylon with reliable printing characteristics.
Polymaker developed a glass filled ASA pellet which the Shanghai Construction Group used to print the world largest 3D printed bridge, creating the heaviest single 3D printed object.
Polymaker has also supported the material for the worlds 1st mass produced 3D printed car from XEV.
New Materials: PolyMide™ CoPA, PolyLite™ PETG, PolyLite™ ABS
Warp-Free™ Technology
Launch of PolyCore™ product line – Pellet 3D Printing
The world's largest 3D printed pedestrian bridge
The world's 1st mass produced 3D printed car
Fiber-reinforced material
2019 saw the development PolyMide™ PA6-CF and PA6-GF filaments and a new technology, Fiber Adhesion™ Technology. By optimizing the fibers within the nylon matrix, the layer adhesion produced even stronger parts in the Z axis. With the ability to create homogenous, lightweight and strong parts, these new materials were quickly adopted by key industries such as drone, automotive, and functional prototyping.
New Materials: PolyMide™ PA6-CF, PolyMide™ PA6-GF, PolyDissolve™ S1, PolyMax™ PETG, PolyLite™ ASA
Fiber Adhesion™ Technology
Sustainability & PolyTerra™ product line
PolyTerra™ is a line of sustainable and eco-friendly 3D printing filaments developed by Polymaker. These filaments are made from renewable and biodegradable materials and every spool sold planted one tree. The PolyTerra™ product line put sustainability as an important priority and in 2020 alone over 200,000 trees were planted by Polymaker's customers.
In the year of pandemic, the Polymaker team supported variety of people on fighting the front line against COVID-19 with free donations of filaments. With an overwhelming shortage of face shields and a broken supply chain, the 3D printing community displayed the power of localized manufacturing.
The opening of Polymaker's distribution center in Houston significantly improved their capability to serve customers in North America and beyond.
New Materials: PolyTerra™ PLA launch
Opening of Polymaker's North America Distribution Center
Polymaker 3.0 Project: All Products switch to 100% Recycled Cardboard Spool
The Polymaker 3.0 Project eliminated the plastic spool and switched all Polymaker products to a 100% recycled cardboard spool. This initiative was part of Polymaker's commitment to sustainability and reducing their environmental impact as they plastic spools were difficult to recycle. By switching to cardboard spools, Polymaker can help reduce waste and decrease their carbon footprint and customers can easily recycle the cardboard. The project was also expected to raise awareness about the importance of sustainability in the 3D printing industry and encourage other companies to take similar measures to reduce their impact on the environment.
Polymaker switches all materials to recycled cardboard spools
New Materials: PolyTerra™ PLA+, vast expansion of color range
300,000 trees planted
Opening of Europe Distribution Center
With solid growth in Europe it was only a matter of time before the distribution center in the Netherlands would open. This strengthened Polymaker's position and provided the ability to better serve the European market. This strategic move was a reflection of our 7-year footprint in the European market and is a testament to our continuous effort to improve our capabilities and expand our reach.
Polymaker launch a number of special effect filaments and expand their color range giving consumers more options for their projects.
Polymaker wins Material Company of the Year from 3DPrintingIndustry.com for the second time in 5 years. TCT also honor Polymaker with the Creative Application Award during the TCT award ceremony.
Grand Opening of Polymaker Europe Distribution Center
New Products: PolyLite™ PLA Starlight, Glow in the Dark, Dual Silk, Metallic, Gradient and more!
Polymaker wins 'Material Company of the Year' and 'Creative Application' Awards from 3DPI and TCT respectively
PolyTerra™ Edition-R – Recycled PLA filament
Products Timeline
Key Technologies Developed by Polymaker
Polymaker has developed a number of cutting-edge technologies for 3D printing filament
Production Quality Stability
Jam-Free™
Jam-Free™ technology improves the heat stability of Polymaker's PLA filaments with softening temperatures over 140 °C. As a result, Polymaker's PLA filaments show minimal softening in the "cold end" and can melt rapidly once entering the heating zone, leading to excellent printing quality with zero risk of nozzle jams.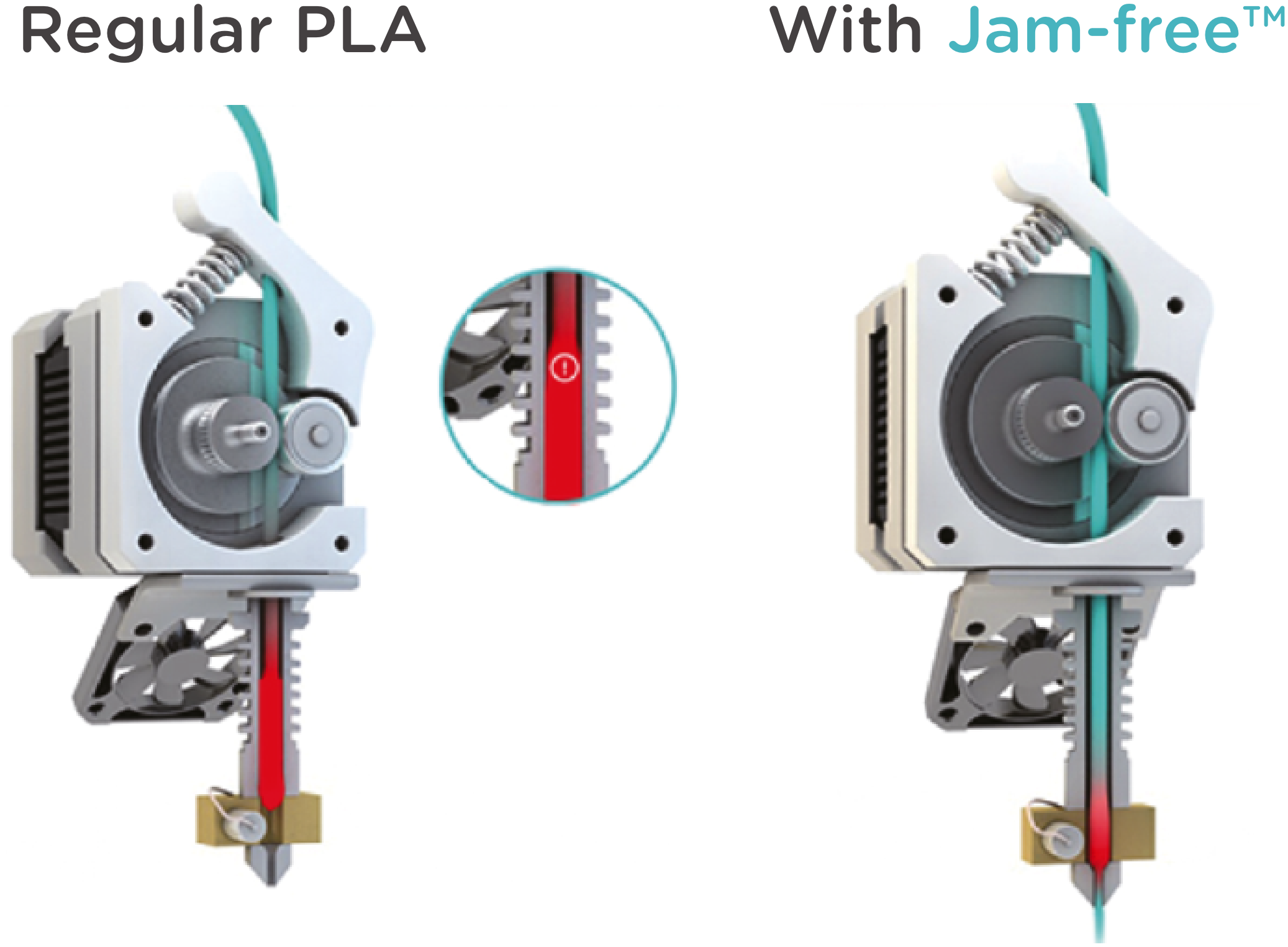 Nano-Reinforcement™
Nano-reinforcement™ technology is applied to produce filaments with excellent mechanical properties and printing quality. It dramatically improves the toughness of the material by increasing its impact resistance.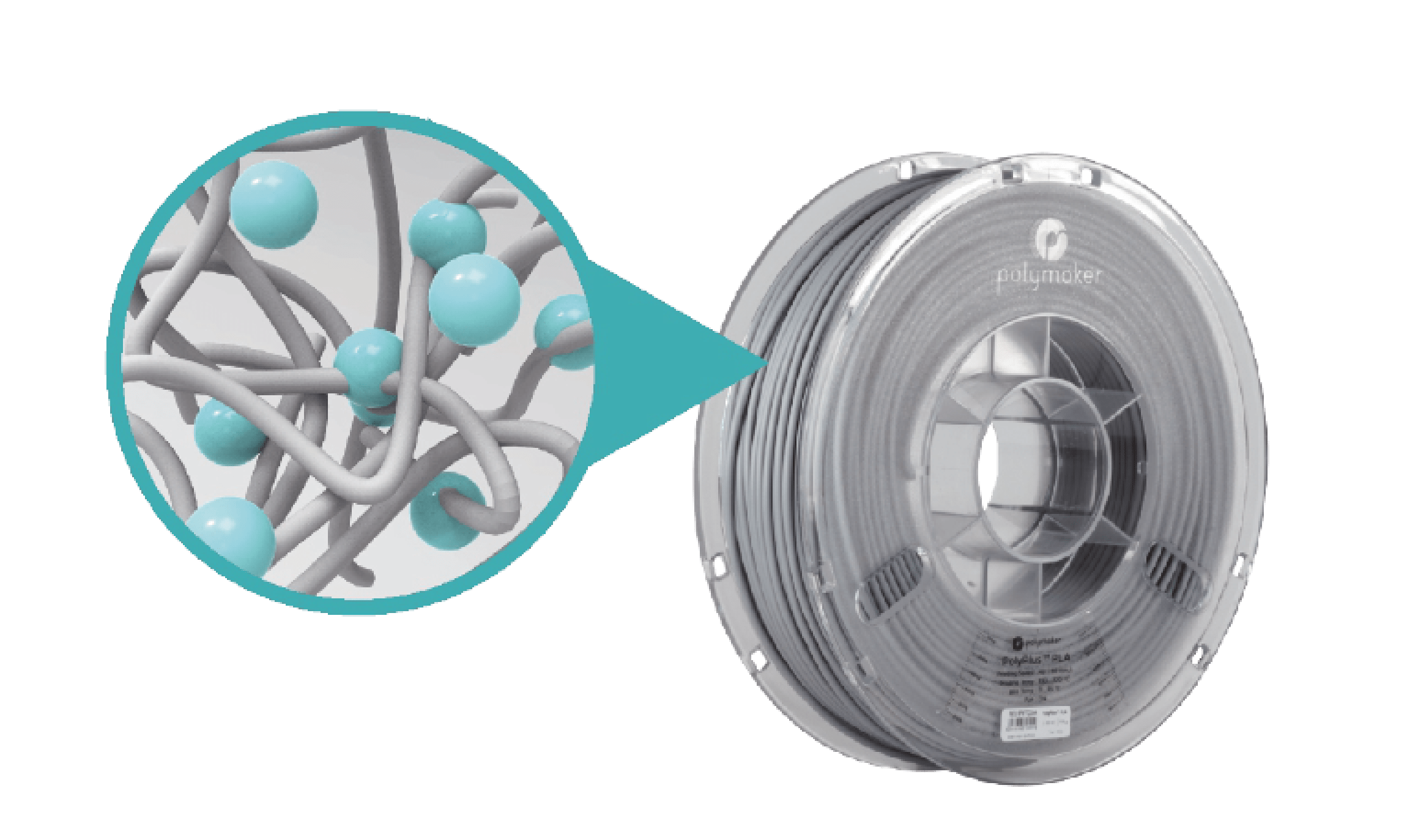 Layer-Free™
Layer-Free™ technology involves exposing a 3D printed part to an aerosol of micro-sized alcohol droplets, generated by a rapidly vibrating, perforated membrane called the nebulizer. The aerosol will then be adsorbed by the surface of the 3D printed part rendering it smooth and layer-free.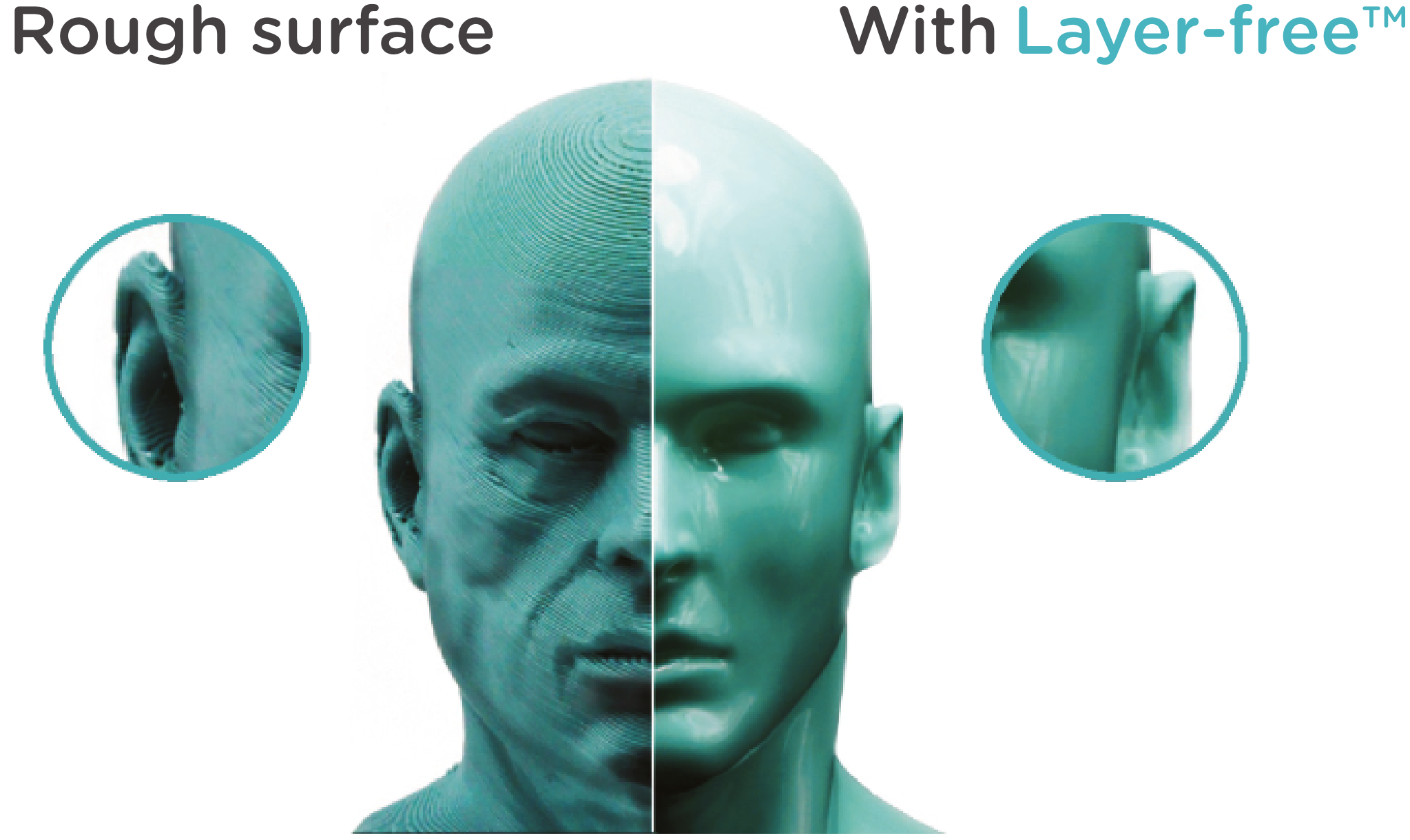 Stabilized foaming™
Stabilized Foaming™ technology is used to produce foamed filaments, whose foam structure can survive the printing process and be inherited by the printed parts. This enables light weight 3D printed parts with unprecedented surface finish.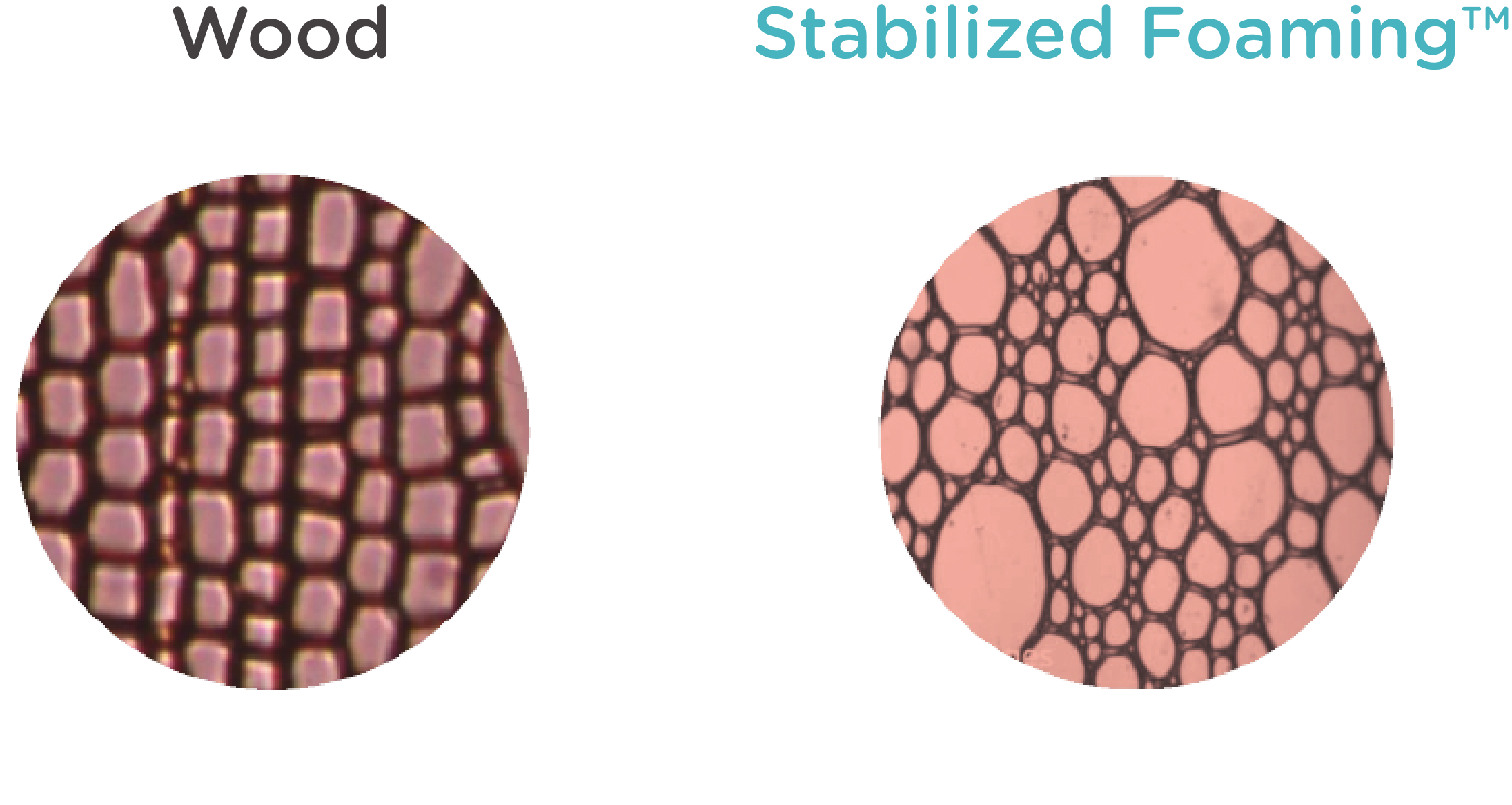 Ash Free™
Ash-Free™ technology allows Polymaker's filament which has been designed for investment casting to burn off cleanly without any residue, enabling defect-free metal parts. 3D printing has been used to produce investment casting patterns as it cuts down both the cost and lead time for small-volume production runs.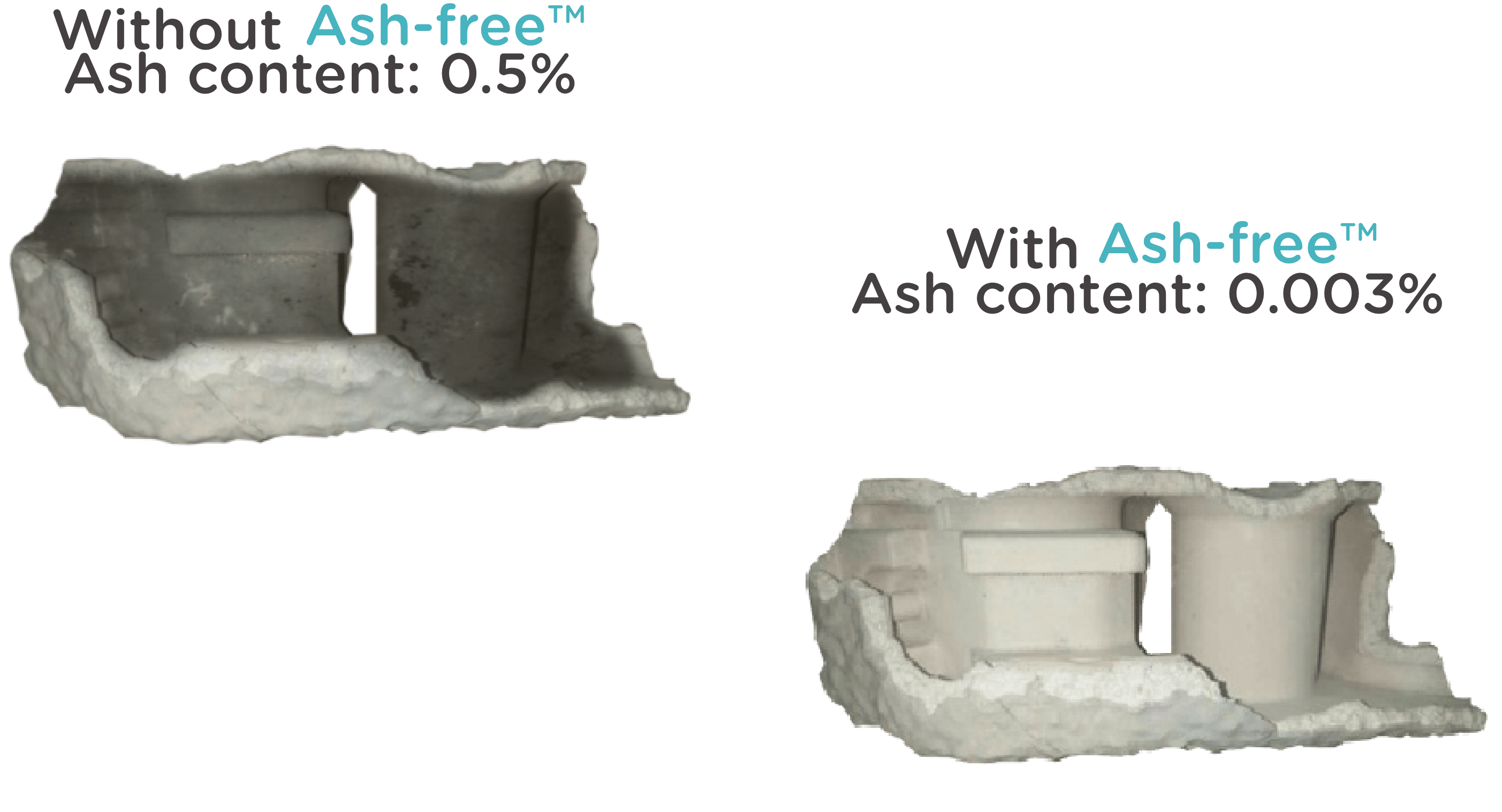 Warp Free™
Warp-Free™ technology enables the production of Nylon-based filaments that can be 3D printed with excellent dimensional stability and near-zero warpage. This is achieved by the fine control of micro-structure and crystallization behavior of Nylon, which enables the material to fully release the internal stress before solidification.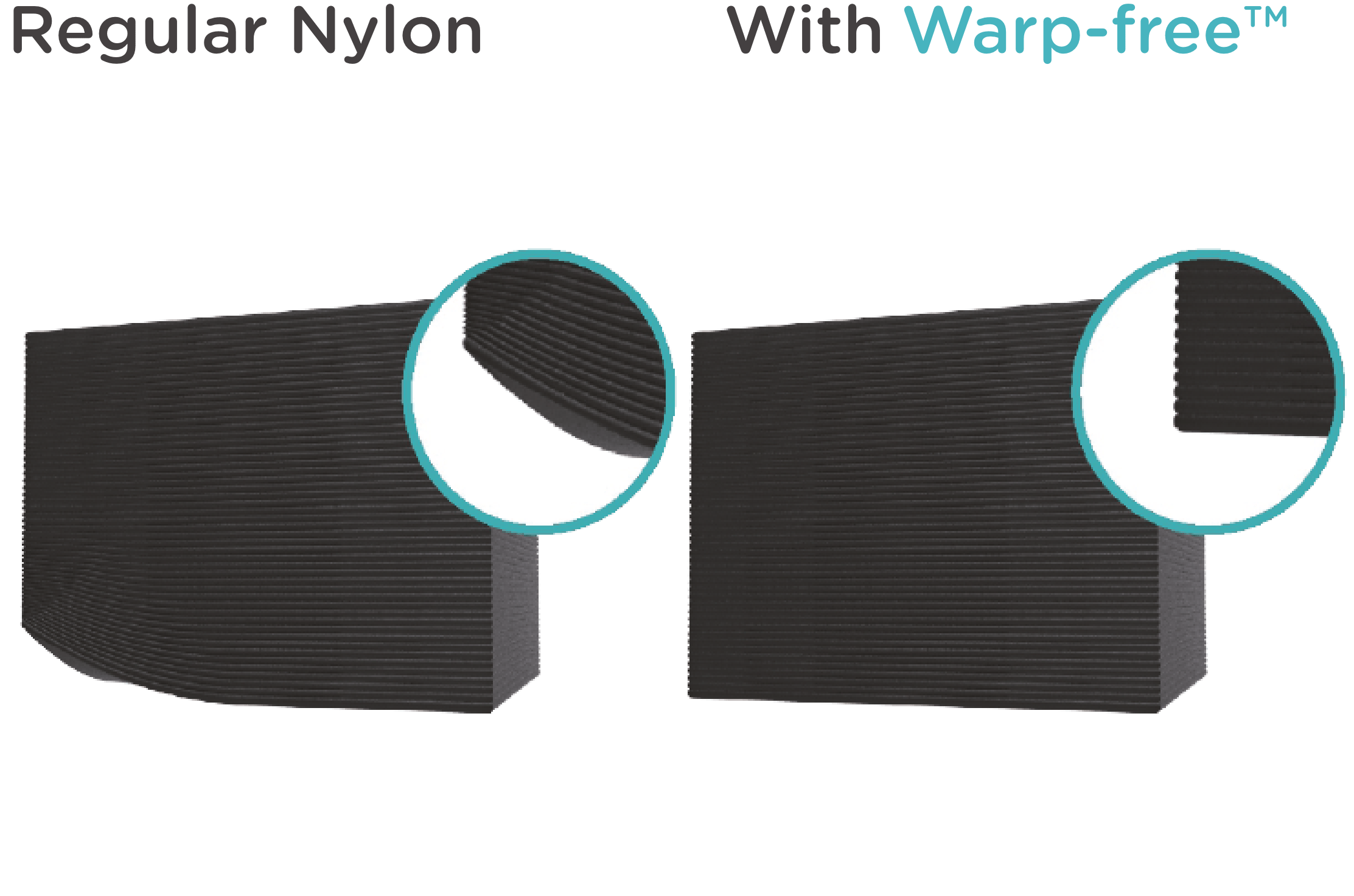 Fiber Adhension™
Fiber Adhesion™ technology improves the layer adhesion of fiber reinforced materials, by optimizing the surface chemistry of the fibers to achieve better dispersion and bonding to the matrix. This results in better strength along the Z-axis and reduced mechanical anisotropy.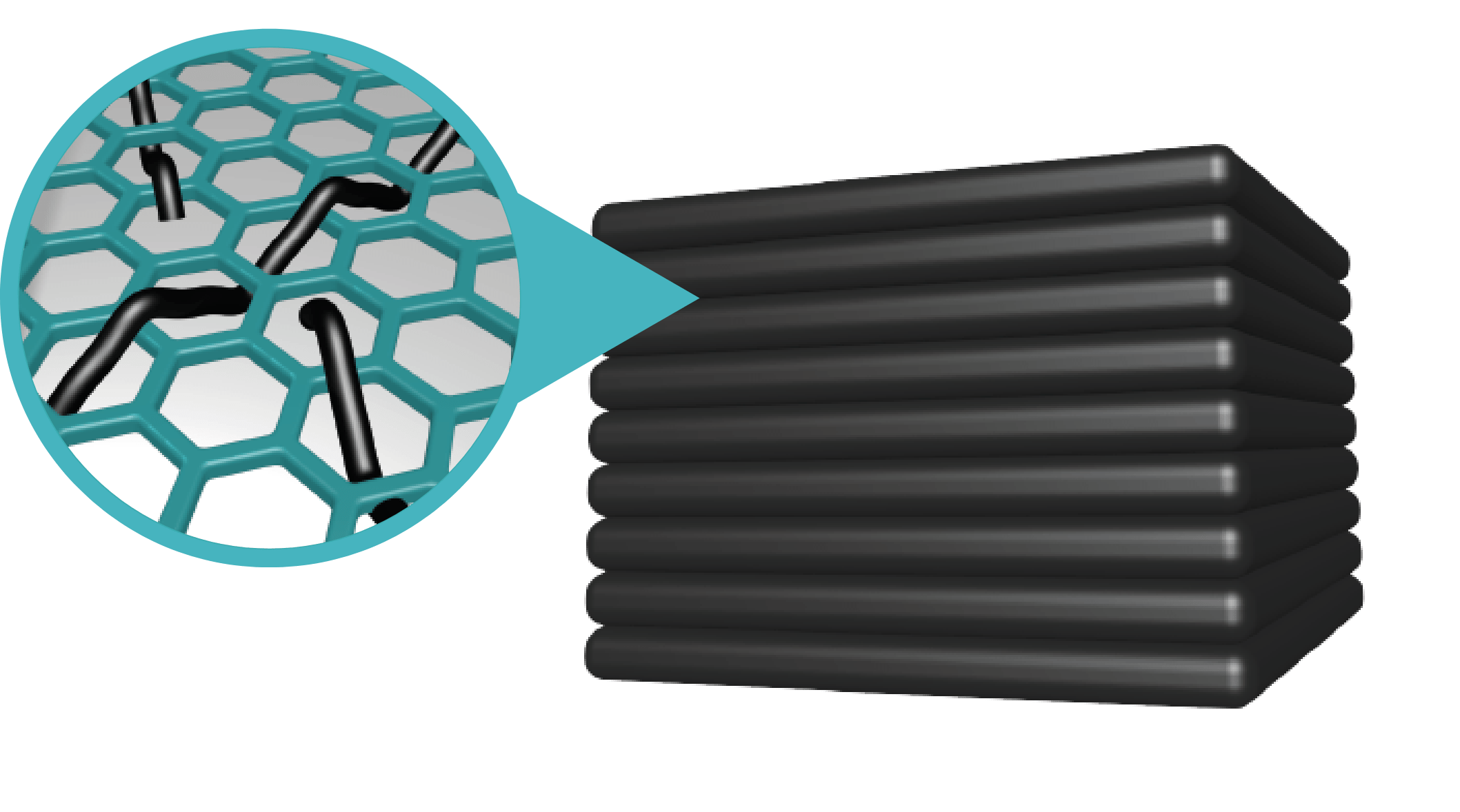 Our Support
Any questions about our products? Find answers in support center. Or contact us anytime through [email protected].

Over 100 Countries Individuals, Businesses and Organizations Trust Polymaker material extrusion based 3D Printing Material
Global Locations
Changshu (China)
Corporate Headquarter, R&D and Production
15 Building, Dianchang Road, Changshu Economic and Technological Development Zone, Jiangsu Province, China.
Shanghai (China)
Regional Office (PPAC)
Room 602, Building G, Hongqiao Lvgu Plaza, 518 Shenchang Road, Minhang District, Shanghai, China.
Houten (Netherlands)
Regional Office (EU)
Zeilschip 8, 3991CT, Houten, The Netherlands
Houston (USA)
Regional Office (NA) and Production
13223A Stafford Road, Missouri City, Texas 77489, USA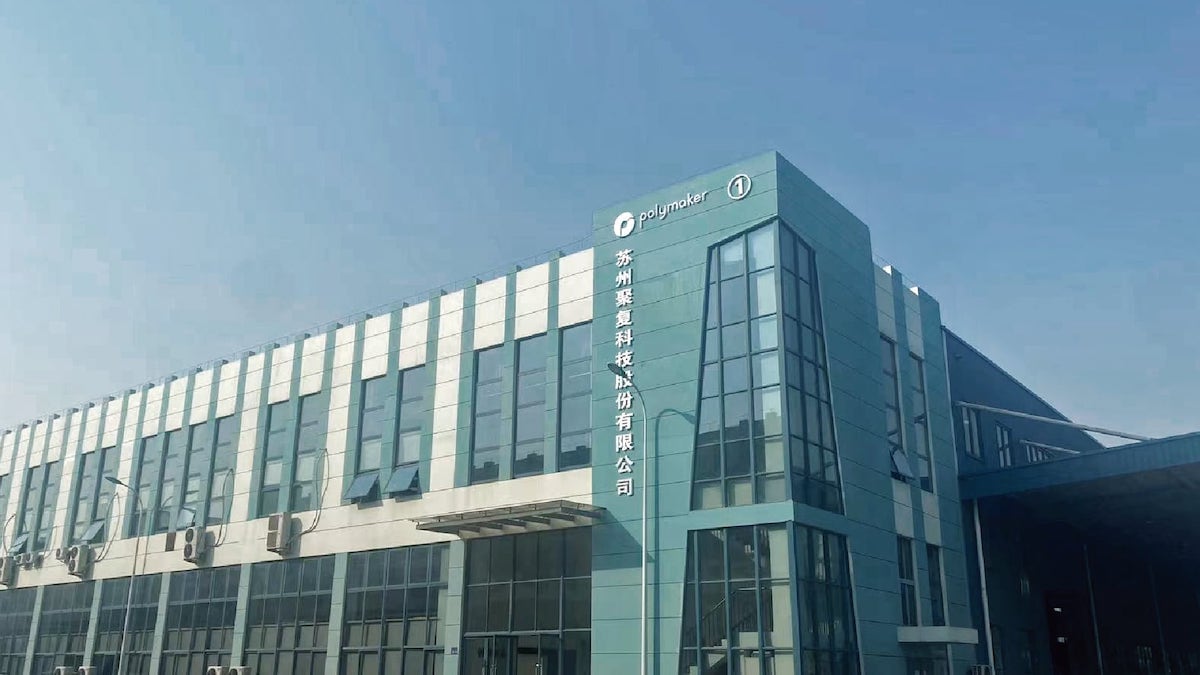 Changshu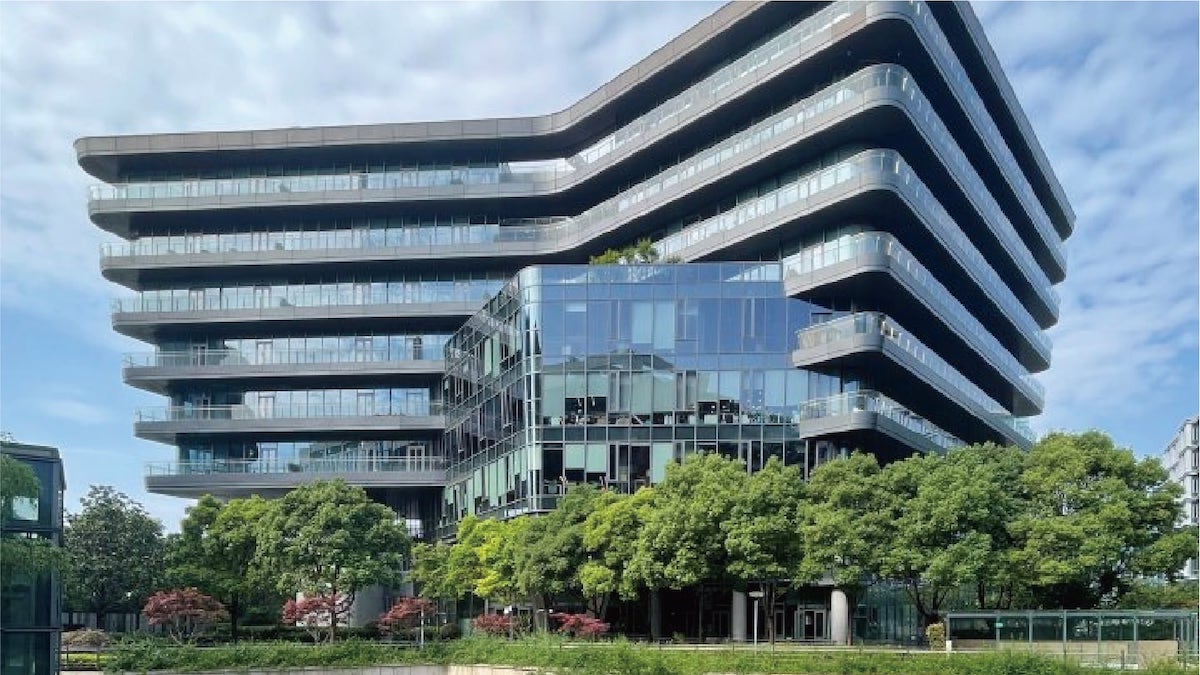 Shanghai
Houten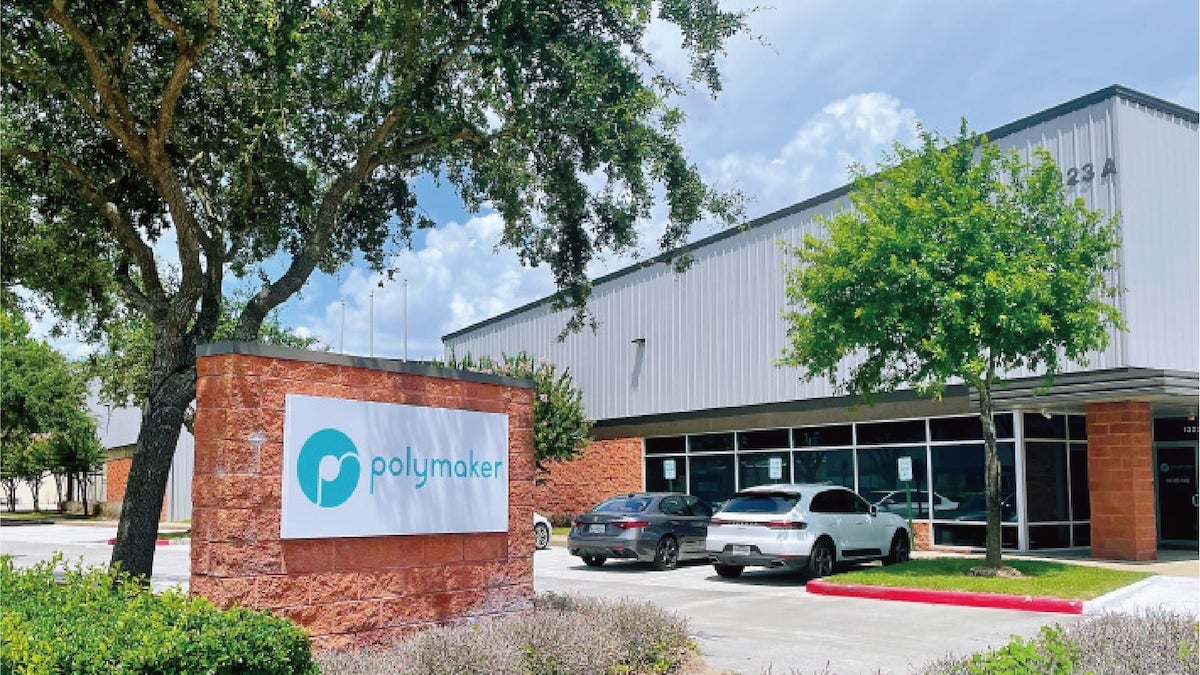 Houston