PolyCore™

PolyCore™ is a range of 3D printing pellets that are specifically designed for big area additive manufacturing (BAAM) or middle area additive manufacturing (MAAM). PolyCore™ are commonly applied in two main applications: Architecture & Tooling/Molding. Within these applications there are a number of grades suiting more specific needs, such as high and low temperature mold making or weather resistant grades for exterior use. PolyCore™ pellets are optimised for printability, functionality, dimensional stability, and with great focus on layer adhesion.

Architecture
Outdoor Architecture
PolyCore™ ASA-3012 is reinforced with 20% glass fiber, featured with excellent weather resistance and UV stability as well as strong mechanical properties. ASA-3012 is known for its ability to withstand harsh outdoor environments, making it a popular choice for outdoor applications such as bridge, horticulture and landscape.
PolyCore™ PETG-1013 is a glass fiber reinforced (30% mass percent) PETG pellets featured with excellent dimensional stability, strong mechanical properties and weather resistance, designed for Big Area Additive manufacturing (BAAM) technology. PETG-1013 can withstand impact and stress well, which makes it an ideal material for printing objects that will be subjected to wear and tear or rough handling.
Indoor Decoration
PolyCore™ PETG-1000 is cost-effective PETG pellet with good printability and unique aesthetic effect, specially designed for Medium Area Additive Manufacturing (MAAM) and Big Area Additive manufacturing (BAAM) technology. It is suitable for indoor applications such as furniture, luminaires and decoration.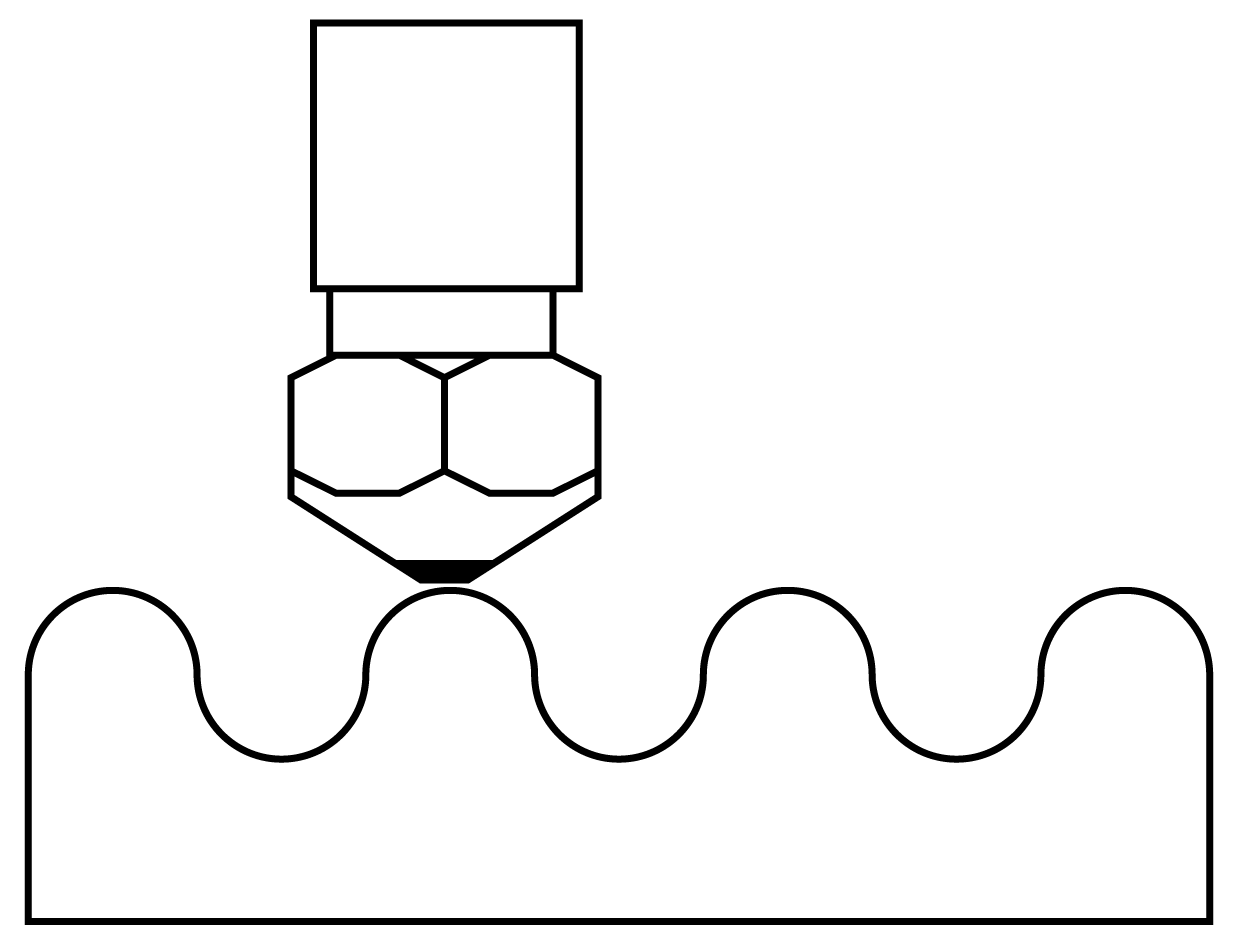 Mold & Tooling
Normal Temp Mold
PolyCore™ ABS-5012 is 20% glass fiber reinforced ABS pellet featured with great cost effectiveness, excellent printability, balanced mechanical properties and broad applicability. This product can be applied to a wide range of scenarios including but not limited to: low-to-mid temperature tooling, architecture template such as concrete mold, general prototyping, etc.
PolyCore™ ABS-5022 is 20% carbon fiber reinforced ABS pellet with strong mechanical properties, great dimensional stability, good durability and high thermal conductivity with relatively low CTE. It is suitable for applications where durability & thermal resistance matters, for example, marine prototype and low-to-middle temperature composite tooling (
Middle Temp Mold
Composite tooling is one of the most important applications for pellet printing. Based on the difference of curing temperature, composite tooling can be further divided into three scenarios: low & middle & high temperature tooling. PolyCore™ PC-7414 is designed for middle temperature tooling, which can withstand
All Pellets
Product
Key Features
Typical Applications

PolyCore™ PC-7414
40% glass fiber reinforced PC
Typical Applications
Middle temperature tooling
Key Features
Out-door architecture with big size
Low-to-mid temperature tooling
Typical Applications
Glass fiber reinforced material
Excellent weather resistance
Typical Applications
Excellent weather resistance
Key Features
Low-to-mid temperature tooling
Typical Applications
Glass fiber reinforced material
Balanced mechanical properties
Key Features
Low-to-mid temperature tooling
Typical Applications
Carbon fiber reinforced material
Good mechanical and thermal properties
High thermal conductive with low CTE
Key Features
Furniture & Decoration parts
Key Features
Out-door architecture with big size
Low-to-mid temperature tooling
Typical Applications
Excellent weather resistance
Excellent dimensional-stability
PolyCore™ PETG-1211
10% glass fiber reinforced, easy printing
Key Features
Architecture with small/middle size
Typical Applications
Suitable for MAAM printing
Key Features
Furniture & Decoration parts
Typical Applications
Flexible material with 95 shore A
PolyCore™ PVB-1500
Designed for investment casting