Architecture
Architecture is one of the industries that combines art and technology seamlessly. 3D printing is currently one of the most popular technology applied in the architecture industry.
Industry background and pain points
Architecture is a physical foundation of human activities and social developments. However, from a traditional perspective, architecture seems to be perceived as a "labor-intensive", "time-consuming", "rigid design with less flexibility"and"serious carbon emission" industry. Above-mentioned drawbacks & characteristics limit applications in many scenarios especially where total lead time has to be short, design structure is complex and carbon emission reduction is important.
3D printing solutions
3D printing is playing a significant role in creative buildings, not only residences but entire urban sections of towns and cities.
【Design flexibility】Architecture often involves complex designs of impressive structures, most of which have been interacted with in daily life. Additionally, many designs illustrate an artistic interpretation that represents the architect's style and work. Thanks to the advancement of 3D printing which makes Seeing is Believing, barriers of design has been eliminated by this emerging technology.
【Cost-effective】The traditional process of making complex architecture requires significant manual labor and molds are usually essential in such cases which cost tens of thousands of dollars and take weeks to build. However, 3D printing shorten lead time greatly as it prints final part directly – no mold is needed in majority of the cases. What's more, a printer can work continuously up to several days when appropriate printing settings is applied.. Material is a non-negligible part of total cost indeed, fortunately, more and more materials have been developed for printing architecture with better performance and lower cost.
【Environment-friendly】3D printing used in architecture could also be a greener solution to modern construction, because::
Smart design allows optimal distribution of 3D printing materials to achieve maximum performance with minimal materials.
Material used during construction is nearly no waste as it only goes where it is needed;
Some raw materials for 3D printing is from recycling industry, or, the printed part can be recycled later in some cases.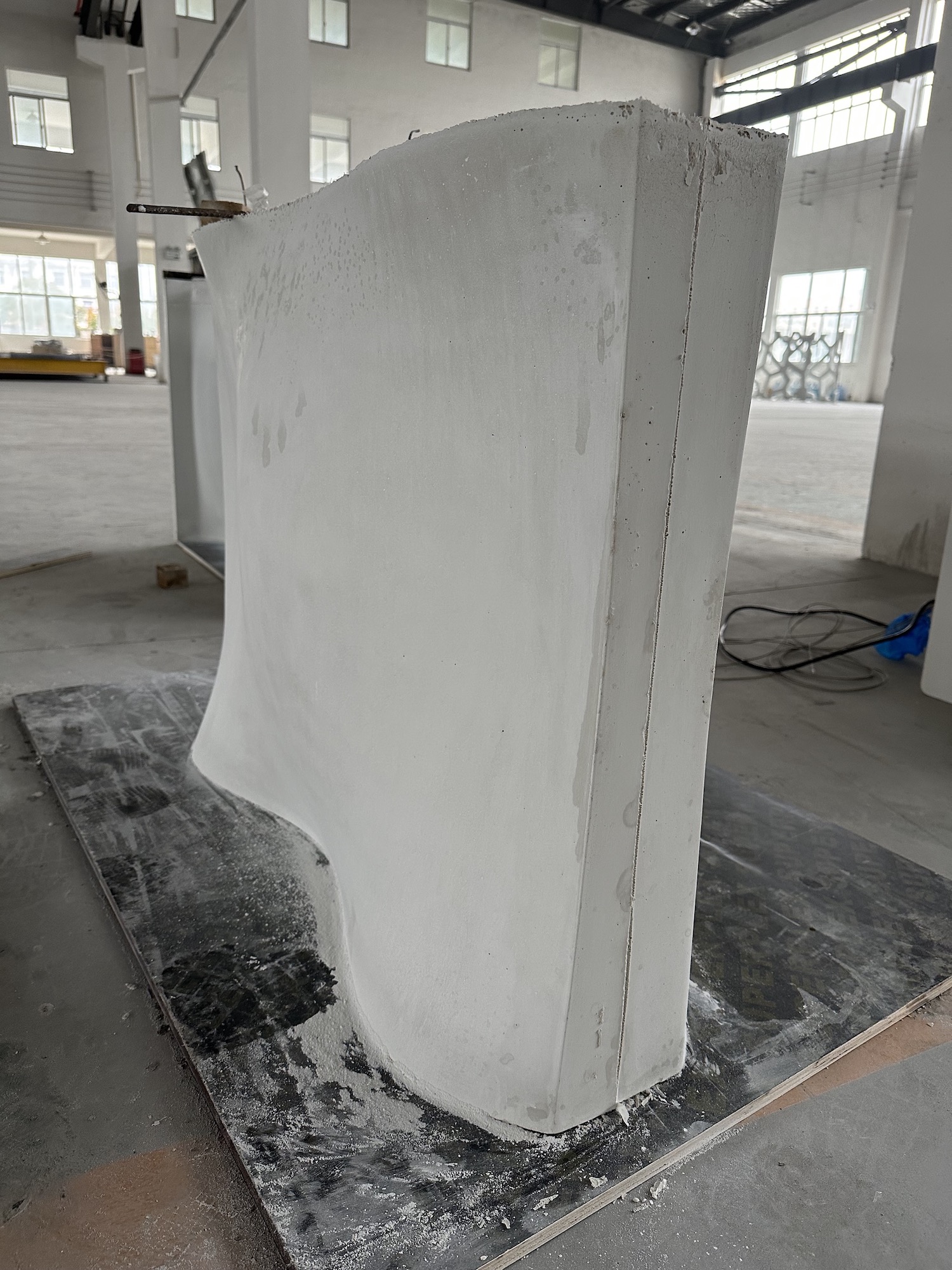 3D printing solutions by Polymaker
Polymaker is reputational for its proficiency in material-extrusion based 3D printing area. with comprehensive solutions. For architecture scenarios, Polymaker successfully launched PolyCore series to meet customer's diversified demands and lead marketing trend. PolyCore™ series are all pellets, aiming for big area additive manufacturing (BAAM) or middle area additive manufacturing (MAAM). Let's deep dive a bit into PolyCore™portfolio:
PolyCore™ ASA-3012 is a cost-effective material that offers excellent weather resistance, good interlayer adhesion and processibility. It is an excellent candidate for outdoor architectural structures.
PETG-1013 is featured with low cost, good UV resistance, and good dimensional-stability.
PETG-1000 is also a good option which offers endless aesthetic possibilities for indoor architecture, interior and exterior design applications. With continuous R&D research input, Polymaker product portfolio for architecture keeps growing stably. In addition, Polymaker devotes lots of efforts into mechanism research during pellet printing and has been collaborated with leading enterprises in architecture industry, which empower Polymaker to meet customers' demands with reliable solutions.