Last week, Polymaker made the 2nd journey to Las Vegas attending CES 2019.
Consumer Electronics Show (CES) serves as a global landmark platform for companies to introduce innovations and breakthrough technologies to the consumer market. Polymaker doubled the size of the booth for 2019 and brought the whole product portfolio to CES along with some selected case studies.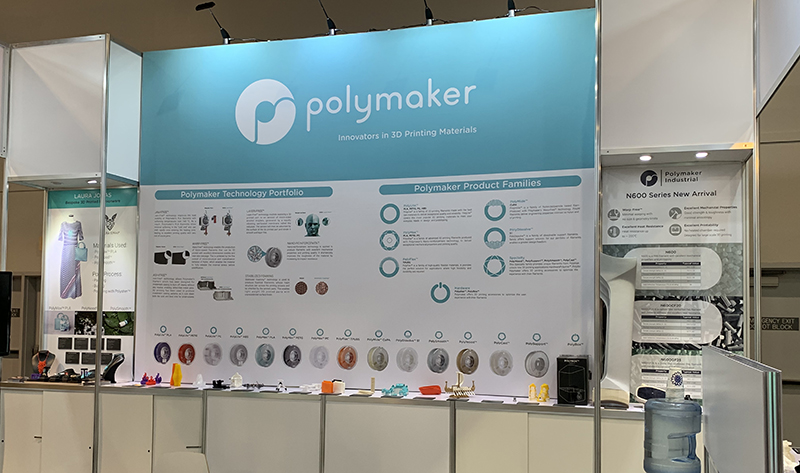 Case Studies
Polymaker chose to show 3 application cases that clearly illustrate the unique properties Polymaker products offer. These cases were very popular among visitors, with many stopping to check out the detail of the PolySmooth™ miniature diorama.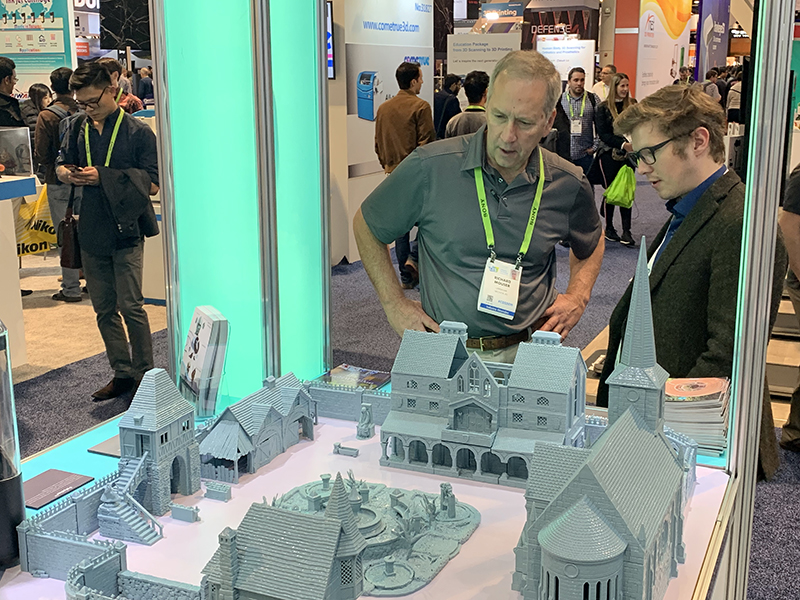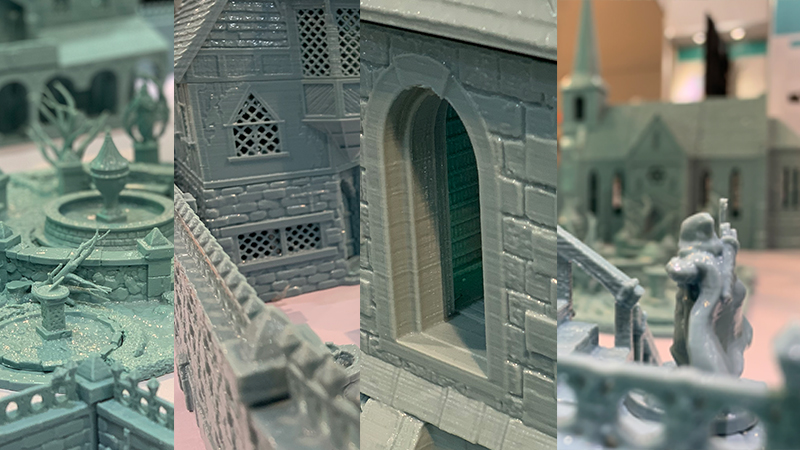 The impressive designs come from Infinite Dimensions Games, and were all printed with PolySmooth™ and polished by the Polysher™.  With the whole set taking over 400 hours to print the level of detail of the models attracted many visitors to the Polymaker booth.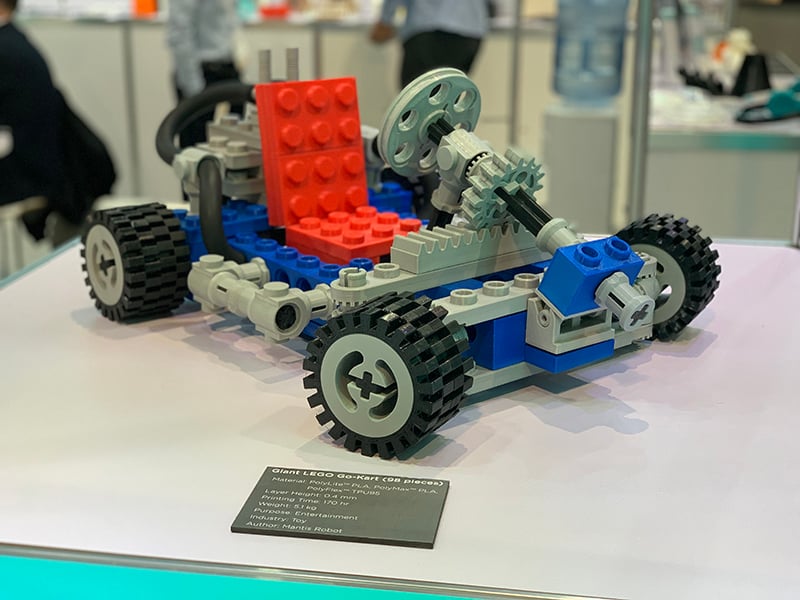 The 3D printed Giant Lego go-kart belongs to Matt Denton and gained a lot of attention from the CES ramblers. The reliability of Polymaker PLA  allowed Matt to print the whole Go-Kart (98 pieces) in just 170hrs. This was all printed on the Taz 6 with the MOARstruder that's capable of printing big layer lines (0.4mm) very fast. Matt opted for Polymaker materials for the ease of printing, Jam-Free™ Technology and dimensional accuracy. This meant he could print quick and all the Lego blocks would snap together with a tight fit.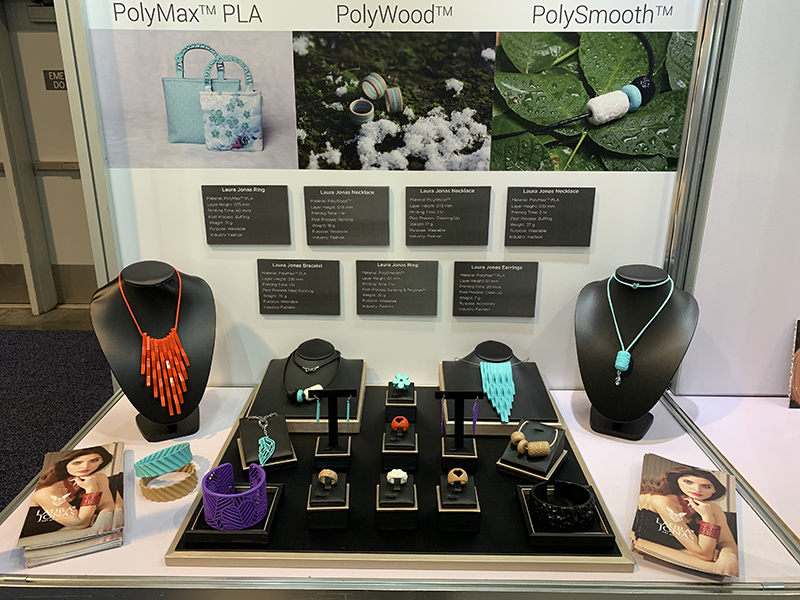 Laura Jonas jewelry set is always full of attraction no matter where and when it shows up. For most Polymaker visitors at CES 2019, it was their first time to see such beautiful 3D printed jewelry. One gentleman said this might be the kind of thing that could justify buying a 3D printer for his wife. Either way, Laura Jonas continue to lead the way in the 3D printing fashion scene.
New Products
Polymaker launched PolyMax™ PETG, PolyDissolve™ S1, N600(Nylon 6), N600CF20(Carbon Fiber Reinforced Nylon 6), and N600GF25(Glass Fiber Reinforced Nylon6) at CES 2019.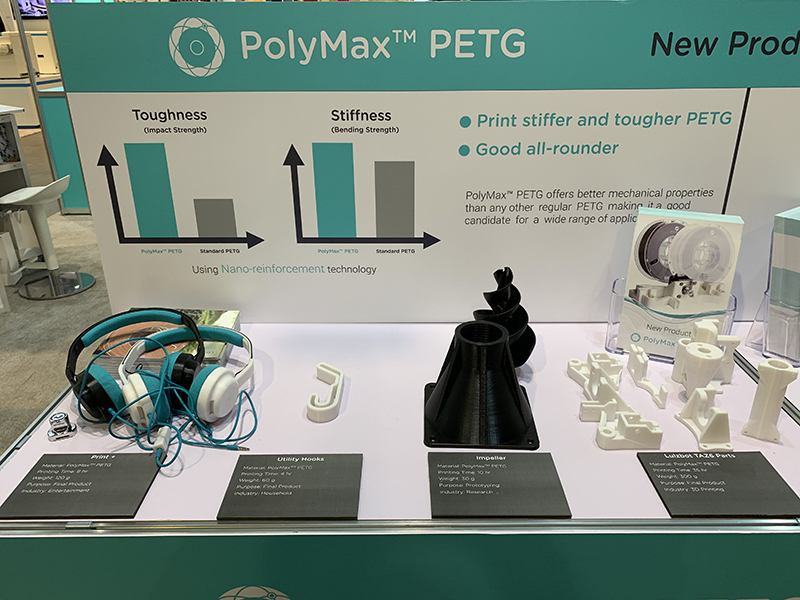 PETG, an already popular material in America last year sees Polymaker add their Nano-reinforcement technology PETG creating PolyMax™ PETG a filament that's easy to print and offers double the toughness of regular PETG. PolyMax™ PETG still offers the great printing characteristics of PETG but with the added stiffness and toughness makes it a great all-rounder filament for everyday printing as well as prototyping. The Nano-reinforcement technology has already been used to produce bestsellers such as PolyMax™ PLA and PolyMax™ PC (Polycarbonate) with the addition of PolyMax™ PETG the PolyMax™ family gets stronger and stronger.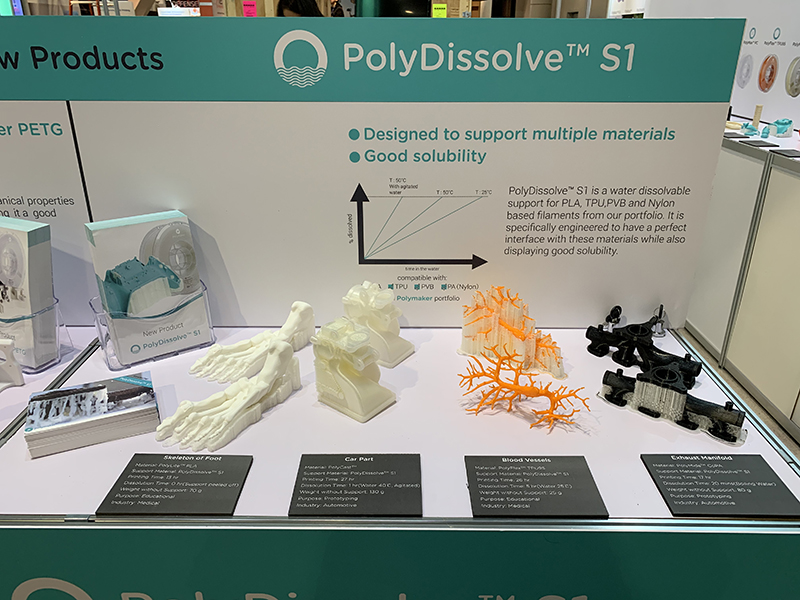 PolyDissolve™ S1 is the first product of PolyDissolve™ family. This family offers dissolvable support solutions for Polymaker filaments, PolyDissolve™ S1 is tailors specifically for PLA, TPU, PVB and Nylon and works well with PolyMax™ PLA, PolyLite™ PLA, PolyWood™, PolyFlex™ TPU95, PolySmooth™, PolyCast™, PolyMide™ CoPA so far. Polymaker will grow this family to offer more support options compatible with more materials in the future.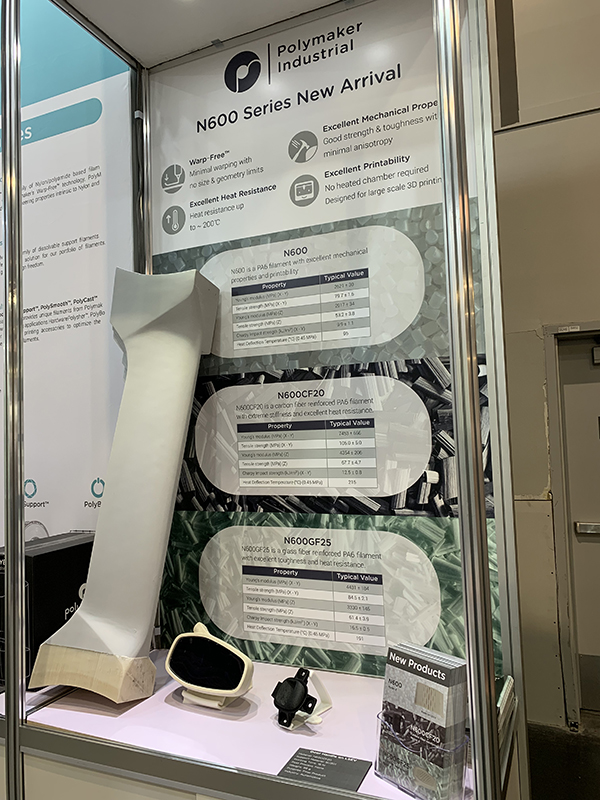 The Polymaker Industrial N600 series drew interest from the automotive sector in search of practical materials primarily focused on heat resistance. The Glass and Carbon filled options offer the added mechanical properties required by the automotive sector.
The most popular materials at Polymaker booth were the advanced engineering 3D printing filaments including PolyMide™ CoPA and PolyMax™ PC (formerly PC-Max™). It seems that more large multinational companies are introducing 3D printing technology into their internal product development and prototyping process. Advanced filaments such as PolyMide™ CoPA and PolyMax™ PC often top the bill meeting their requirements on toughness and heat resistance.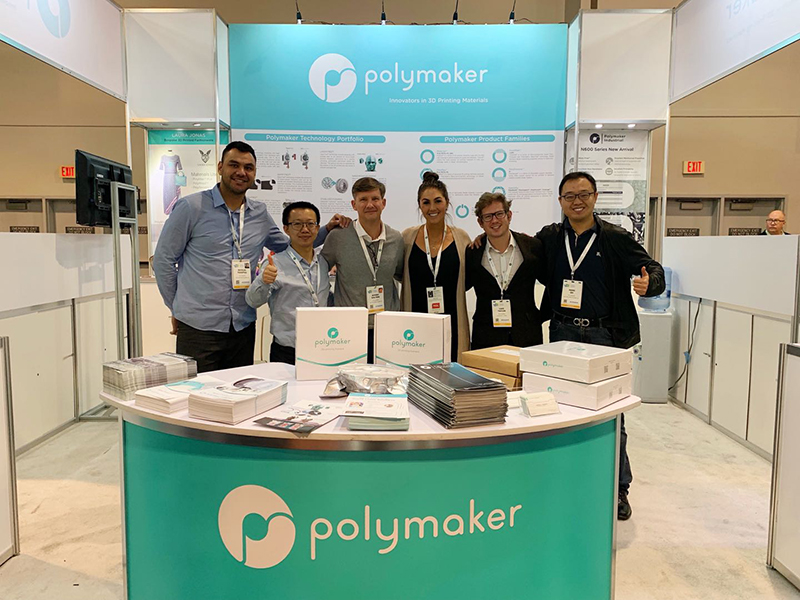 Last but not the least, Polymaker team would like to show our gratitude to all the visitors who were willing to spend time at our booth, we thoroughly enjoyed our time at CES in Las Vegas and were happy to meet the many enthusiasts pushing the boundaries of 3D printing.