PolyMax™ PETG is new member of PolyMax™ family. PolyMax™ family consists of advanced 3D printing filaments produced with Polymaker's Nano-reinforcement technology, which delivers exceptional mechanical properties and printing quality.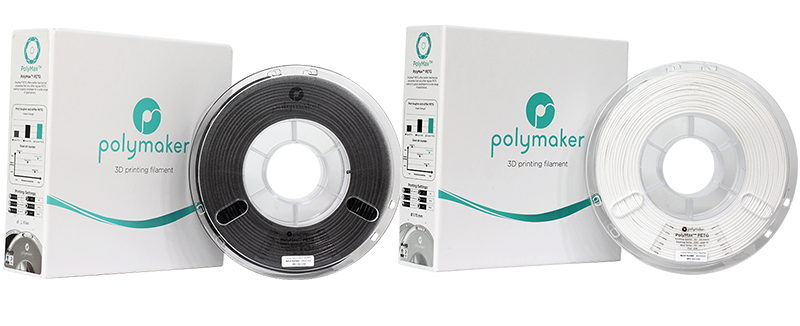 PETG is a Glycol Modified version of Polyethylene Terephthalate (PET). It becomes more and more popular as 3D printing material. PETG 3D printing filament combines the advantages of 2 most popular kinds of FFF/FDM materials: PLA and ABS. It owns the reliability of PLA (easy to print, no warping, and odor during printing) and the functionality of ABS (strong, tough and heat resistant).
Just as PolyMax™ PLA and PolyMax™ PC (used to be called PC-Max™), which are the best of its kind, PolyMax™ PETG offers better mechanical properties than any other regular PETG making it a good candidate for a wide range of applications.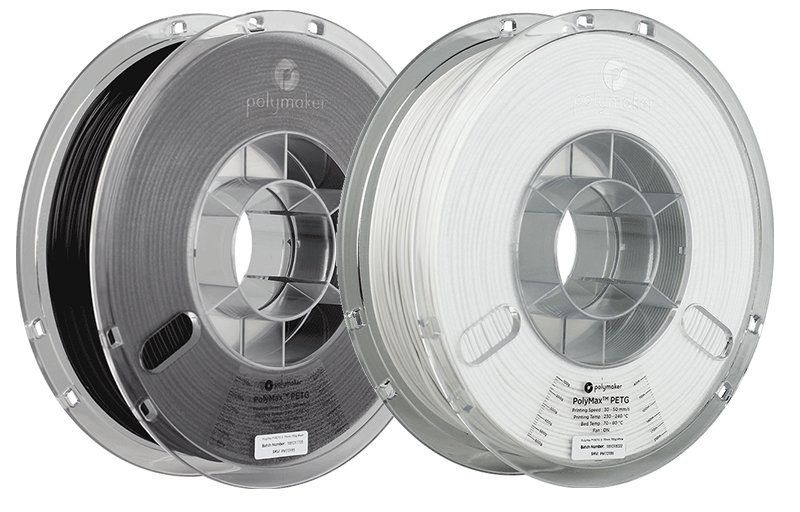 Pursuing the top-quality products, Polymaker applies the successful experience of creating PolyMax™ PLA and Nano-reinforcement technology to PETG material. Now we are delighted to introduce PolyMax™ PETG to you. PolyMax™ PETG has improved mechanical properties and printability.
Advantages of PolyMax™ PETG
PolyMax™ PETG not only have the reliability of PLA (easy to print, no warping and odor during printing) but also have a greatly improved mechanical strength than normal PETG.
PolyMax™ PETG's heat resistance is up to around 80℃.
PolyMax™ PETG has excellent layer adhesion.
You don't need to worry about warping or shrinking during the printing process, which ensures the dimensional stability.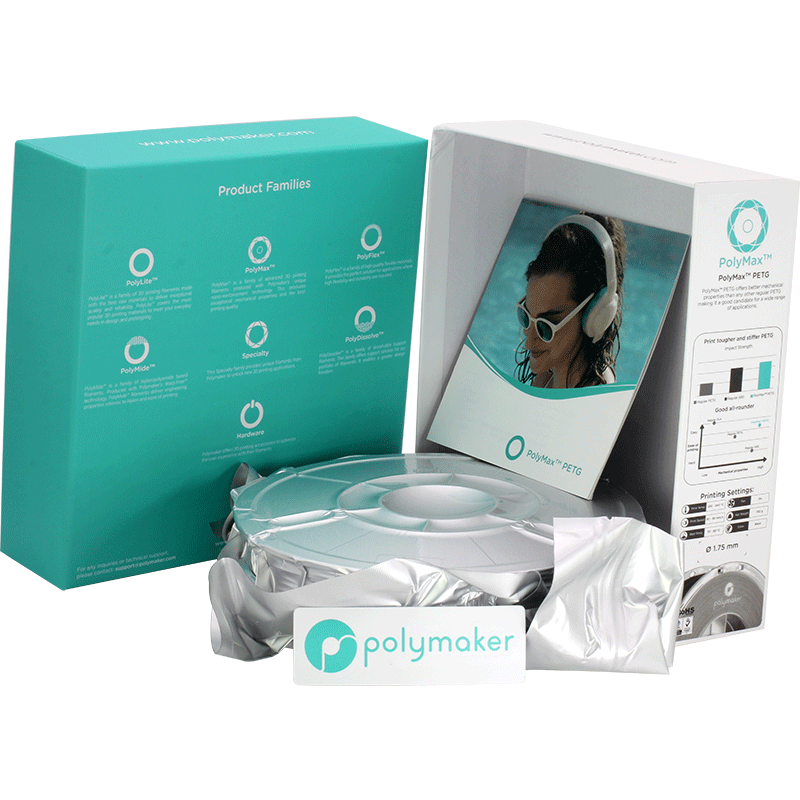 Now it is available on www.polymaker.com and Amazon. You can also find it from Polymaker's resellers.
PolyMax™ PETG Technical Data Sheet