Polymaker is now offering PolyMax™ PLA GREY on a 3kg spool. You can find it from Polymaker's resellers, Polymaker website, and also Amazon.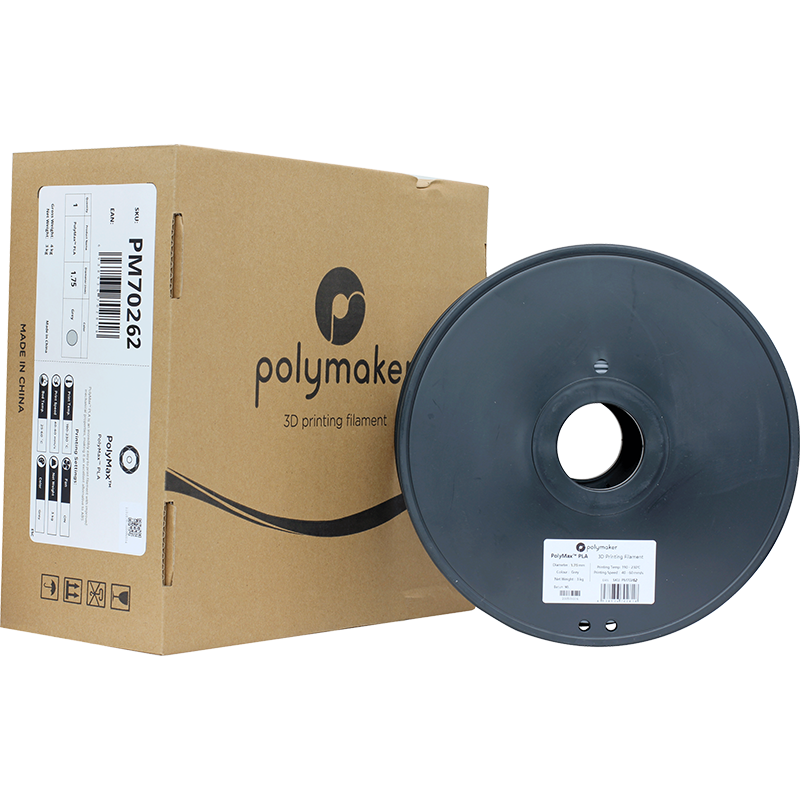 PolyMax™ PLA is produced with Polymaker's patented Nano-reinforcement technology creating a filament that is much tougher than regular PLA while still keeping all the inherent printing qualities. Paired with Jam-Free™ technology, this material offers high strength parts that print perfectly on desktop printers. Engineers worldwide are already producing functional prototypes and working parts with PolyMax™ PLA.
The 3kg net weight enables continuous 3D printing without the need to change filament on large projects.
Grey now joins Black and White in the 3kg spool offering for PolyMax™ PLA.