Anisoprint, developer of continuous fiber 3D printing technology for the manufacturing of optimal composites, has presented two new 3D printing materials developed by Polymaker — Smooth PA & CFC PA.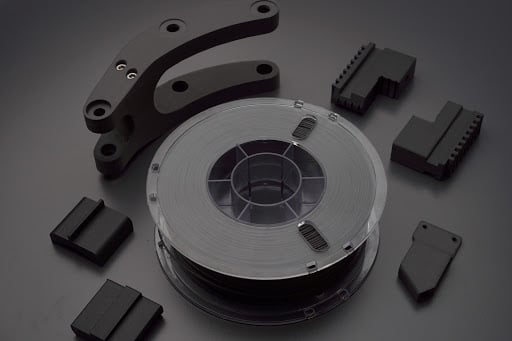 These new materials have been developed to work in tandem with the Composite Fiber Co-extrusion (CFC) technology at the heart of Anisoprint. This can deliver continuous fiber reinforcement within 3D printed parts which greatly improves tensile strength and stiffness allowing further refinement and practicality of end-use 3D printed parts.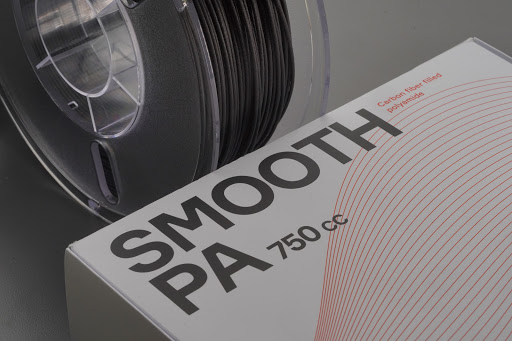 The success of CFC 3D printed parts is dependant on the mating of material and fiber inlay to create a homogenous plastic part. The CFC PA provides the perfect interface surface with Anisoprint's composite fibers, while the Smooth PA delivers a higher quality surface finish for exterior perimeters and details. This combination delivers incredibly tangible 3D printed parts with a lustrous surface finish while benefitting from the added strength and stiffness of the continuous composite fiber.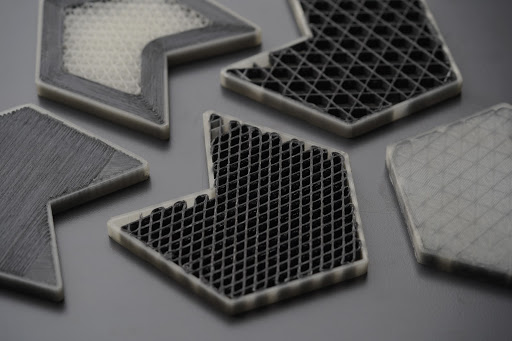 "We see huge potential in CFC 3D printing, the ability to enhance 3D printed parts in this fashion allows an even greater degree of part optimization. When you hold one of these parts in your hands you really understand the benefits that the Anisoprint technology offers." - Luke Taylor - Marketing Manager, Polymaker
Besides the 3D printers, reinforcing materials and software, Desktop Anisoprinting includes:
verified printing profiles, developed by Anisoprints application engineers team;

and training courses from the experts with more than 10 years of experience in composite materials development.
In combination with Anisoprint's science-intensive technology of continuous fiber 3D printing, Desktop Anisoprinting allows manufacturers to obtain optimal composite parts with the minimum risk of failure, wasting no time and money.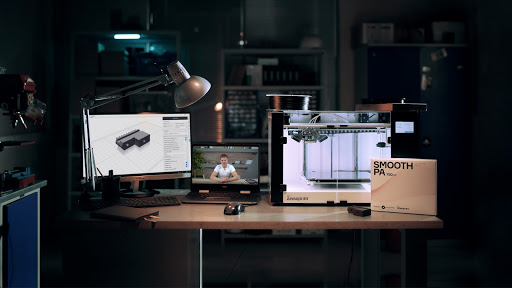 Printing profiles
Anisoprint's engineers have developed and verified printing profiles for a wide range of plastics, that include ideal temperature, speed, layer thickness, cooling, and other settings. There is no more need to waste material for tuning, you can print perfect composite parts right away.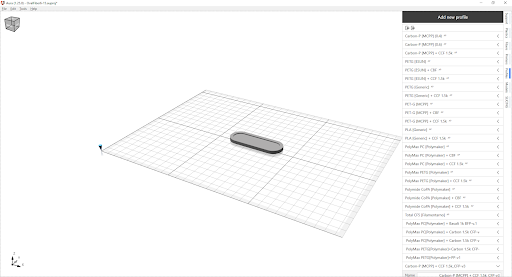 Composites basics online training course
Anisoprint technology was developed by engineers and scientists with decades of experience in composite materials manufacturing. Now you can use their knowledge to take special training courses. This way implementation of continuous fiber 3D printing technologies to your manufacturing process will be as if you're working together with the composite materials experts.
'Adopting new technologies is always a challenge, but it's the only way to compete and survive in the modern economy. We want to support our customers in this journey and help them to make it smooth. That's why we are launching Desktop Anisoprinting - there is everything you need to start 3D printing with composites and introduce yourself to the future of manufacturing' — says Fedor Antonov, CEO of Anisoprint. 
Desktop anisoprinting solution will be available for sale from the end of November. You can get a quotation at the company's website: www.anisoprint.com
To learn more, join the webinar on the 15th of October where Fedor Antonov, Anisoprint CEO, will tell more about Desktop Anisoprinting. Register for free here:
https://us02web.zoom.us/meeting/register/tZ0odOitrD8tGNVowx6X19f9LeaFHP0vNBFE