The N600 series are a new set of Nylon 6 based filaments with excellent mechanical properties and heat resistance.
Designed for applications that require strong parts such as tooling in automotive, aerospace, industrial manufacturing and consumer goods.
The N600 series are equipped with Polymaker's Warp-Free™ Technology which allows large scale printing without a heated chamber. The first three N600 series products are N600 (Nylon 6), N600GF25 (Glass fiber reinforced Nylon 6) and N600CF20 (Carbon fiber reinforced Nylon 6).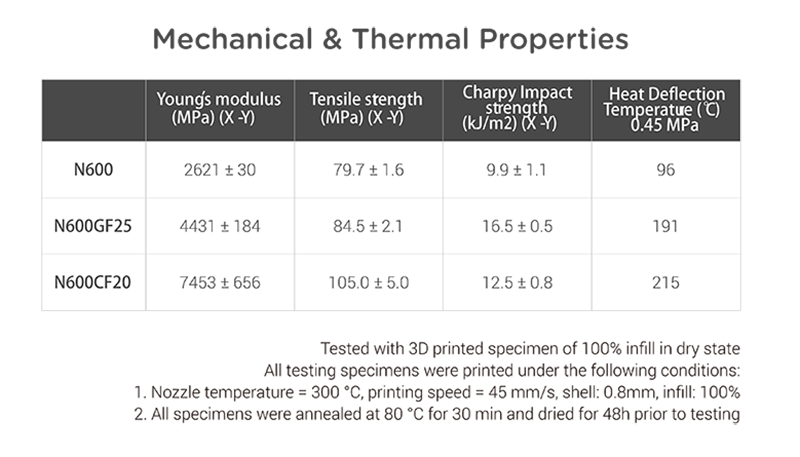 N600 is a PA6 filament with excellent mechanical properties and printability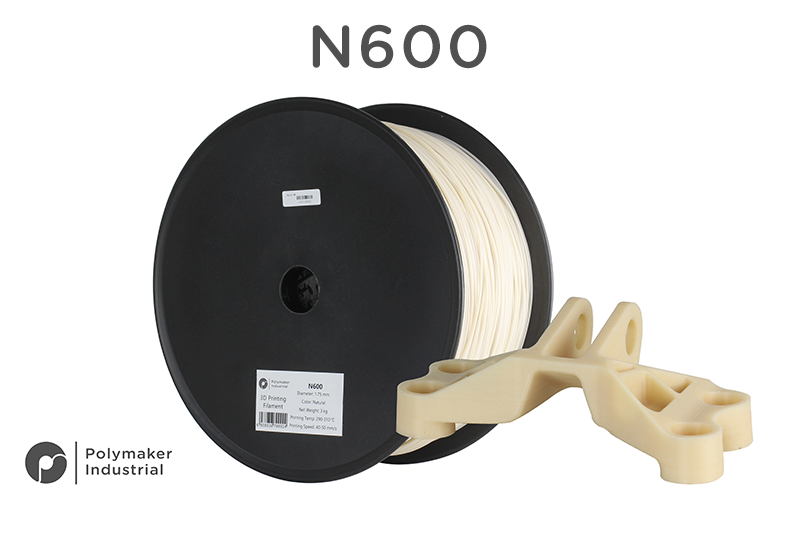 N600GF25 is a glass fiber reinforced PA6 filament with excellent toughness and heat resistance
N600CF20 is a carbon fiber reinforced PA6 filament with extreme stiffness and excellent heat resistance