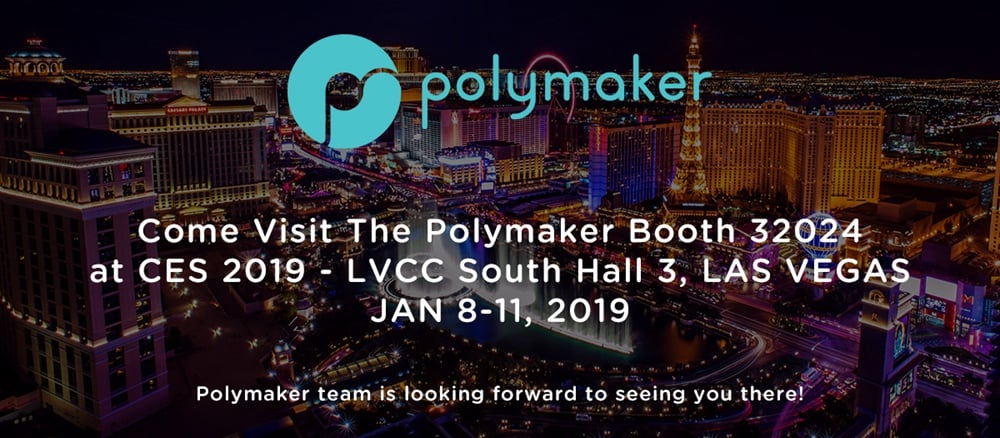 Polymaker has been growing continuously and rapidly ever since it was founded.  We produce high quality 3D printing materials with a comprehensive range of properties and functions, ranging from high engineering strength to unique aesthetic solutions.  Polymaker keeps adding new innovative, cutting edge materials to continuously grow their portfolio.
We are fully prepared to show Polymaker portfolio, technologies and new products at CES 2019. Welcome to visit booth 32024. We are looking forward to seeing you there!
Polymaker introduces new products to America
Polymaker's latest materials hit the US this year, introducing six new material solutions to the ever-growing American market.
- PolyMax™ PETG offers better mechanical properties than any other regular PETG making it a good candidate for a wide range of applications.
- PolyDissolve™ S1 is a water dissolvable support for PLA. TPU, PVB and Nylon based filaments from our portfolio. It is specifically engineered to have a perfect interface with these materials while also displaying good solubility.
- PolyCast™ is a filament designed to produce investment patterns for investment casting applications. 3D printing significantly cuts down both the cost and lead time by eliminating the tooling process.
- N600 is a PA6 filament with excellent mechanical properties and printability.
- N600GF25 is a glass fiber reinforced PA6 filament with excellent toughness and heat resistance.
- N600CF20 is a carbon fiber reinforced PA6 filament with extreme stiffness and excellent heat resistance.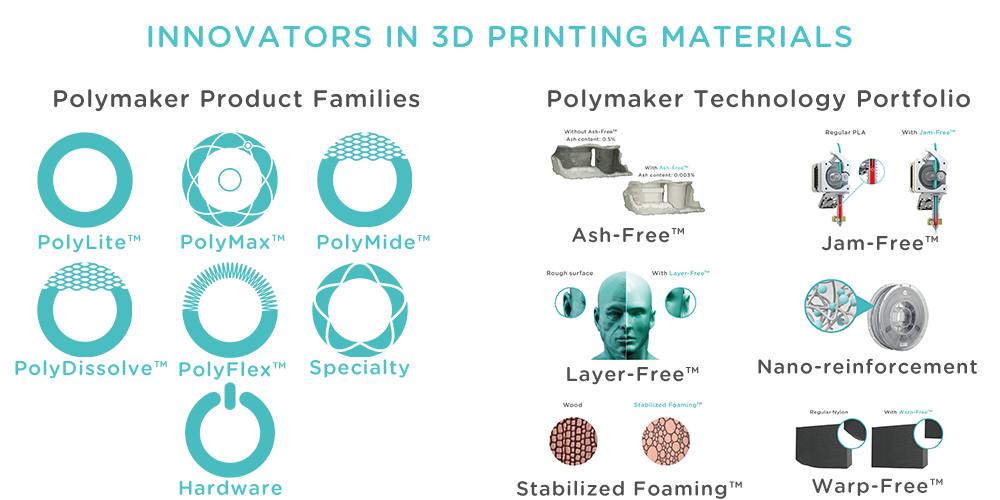 Polymaker team is looking forward to seeing you there!